The season finale of Blue Bloods has already hinted at some religious themes, which could herald the return of a fan favorite character for another encounter with Commissioner Frank Reagan.
Archbishop Kevin Kearns (played by Stacy Keach) made his most recent appearance on the hit CBS drama at the start of the current season and has since become one of Blue Bloods' most adored guest stars. Details about the upcoming finale are being kept under wraps, but the latest Instagram update from the showrunners may confirm his return.
The 13th season finale will be titled Forgive Us Our Trespasses, according to executive producer Siobhan Byrne O'Connor.
Given that the title is a direct reference to the Lord's Prayer, it's safe to assume that Frank Reagan (Tom Selleck) will visit his clerical friend Archbishop Kearns at some point during the episode.
"Our Blue Bloods finale!" O'Connor confirmed on Instagram.
"I wrote it with showrunner Kevin Wade. The number 21 is a lucky number in this episode. "Stay tuned…"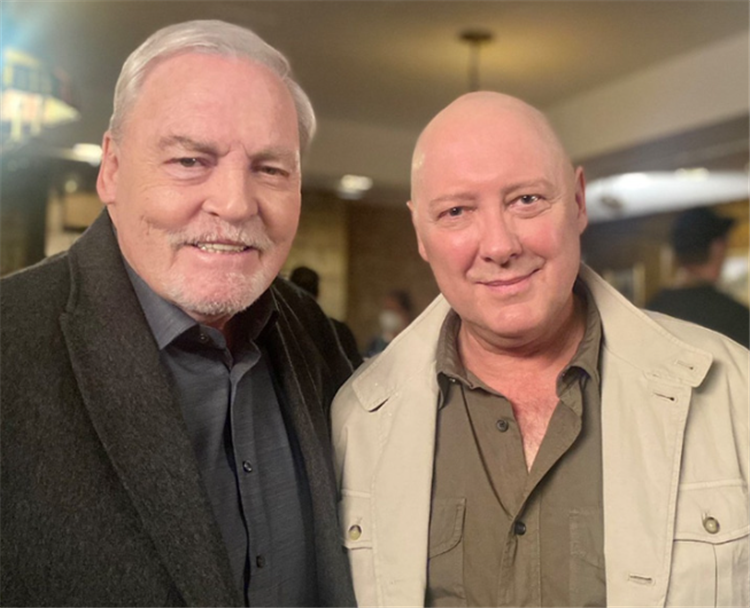 The episode's synopsis has yet to be released, so it's unclear how Kearns will be featured if he does appear.
However, the Archbishop has made a habit of meeting with Frank after some of the Reagan family's most difficult times.
Kearns was most recently seen in the season 13 premiere, Keeping the Faith, which began with Frank and the Archbishop walking through the city.
During their last meeting, the Commissioner bemoaned the state of the world and admitted that he had lost faith in humans' ability to do the right thing.
If the finale's title is any indication, this theme may come full circle in the weeks leading up to another confessional with the Archbishop.
Guest star Keach has also just finished his arc as Robert Vesco in the cr1me drama The Blacklist, allowing him to appear on Blue Bloods again.
Vesco was tragically k1lled in this episode of the NBC series' tenth and final season, shortly after his reunion with Raymond 'Red' Reddington (James Spader) earlier in the season.
With his schedule cleared, Keach could not only appear in the Blue Bloods finale, but also return for the cop drama's now-confirmed 14th season.
Last week, CBS announced that the series would be renewed through 2024, eliciting ecstatic reactions from its millions of fans.
"Led by the outstanding Tom Selleck and an incredible cast and creative team, viewers continue to embrace the Reagans, their law enforcement family, and the series' dramatic storytelling," said Amy Reisenbach, president of CBS Entertainment.
"We can't wait to pull up a chair at the Reagan family dinner table for another incredible season."
"The Reagan family traditions continue!" read the official announcement on Blue Bloods' Instagram.
"BlueBloods has been renewed for a 14th season; we'll save you a seat at the table."
The news elicited enthusiastic reactions from the show's main cast, which included Donnie Wahlberg, Abigail Hawk, and Will Hochman.