The Season 13 finale of Blue Bloods will feature the return of two former cast members who haven't been seen in years, one in a decade-long absence.
The Season 13 finale of Blue Bloods will feature the return of two former cast members of the long-running cop drama series who haven't been on the show in years, with Sami Gayle making her first appearance as Nicki Reagan-Boyle since Season 11 and Jennifer Esposito making her first appearance as Jackie Curatola since Season 3, a more than decade-long absence.
Before Blue Bloods was able to work out a deal for a Season 14 renewal, it was a real possibility that Season 13's season finale could have been a series finale (negotiations dragged on for weeks before CBS could come to an agreement on a deal that would work to renew Blue Bloods, one of the network's most popular, but also most expensive, shows), so bringing back a number of familiar faces for the finale was likely a consideration by the producers.
Who is Nicki Reagan Boyle on Blue Bloods?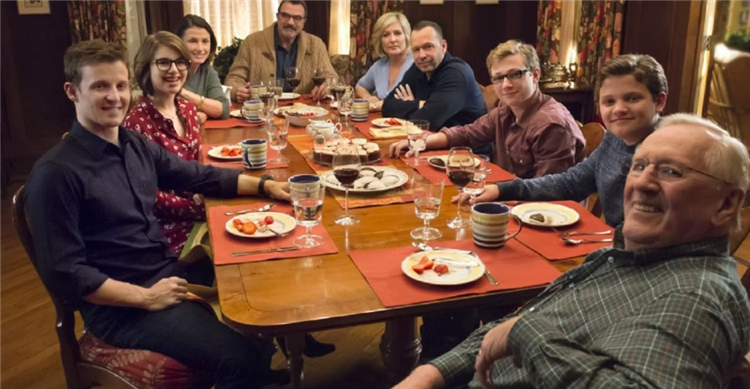 Gayle played the only granddaughter of Tom Selleck's Police Commissioner Frank Reagan, who often challenged her grandfather with her liberal beliefs. After graduating from both high school and college over the course of the series, Nicki finally moved to San Francisco in Season 10, making just a single appearance in Season 11 (where we learned that there actually was a secret Reagan grandchild named Joe Hill whose father was Joe Reagan, one of the Reagan siblings who died before Season 1 of the series).
Blue Bloods showrunner Kevin Wade explained to TVLine that there was a plan to have Gayle return in the Season 12 finale, but if fell through. He hopes to have her return again, noting, "Hopefully she'll swing by," but he also explained why she had been written out, as "sometimes characters age out, in the sense that Nicky went off to college and then moved to San Francisco, and I realized, 'We don't have the real estate to tell Nicky stories.' But once it had become long enough, it was almost like, 'Well, we should bring her back at least for a family dinner.'"
Tony Terraciano, who played another Reagan grandchild, Jack, will also be making his first appearance on the show since the Season 12 premiere (Jack is attending college on the series).
Who was Jackie Curatola on Blue Bloods?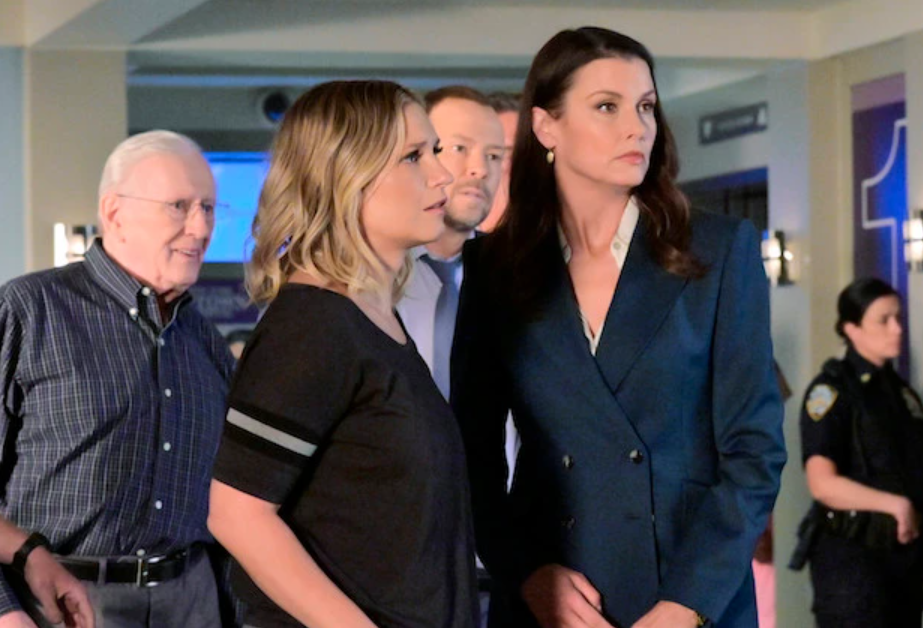 Jennifer Eposito played Detective Jackie Curatola on the first two seasons of Blue Bloods, the partner of Detective Danny Reagan (Donnie Wahlberg), so she was a major part of the series due to Danny Reagan's central role on the show. Early in Season 3, Jackie began to not appear in as many episodes, and she was eventually written off, with Jackie retiring from the NYPD. In a statement at the time, CBS announced, "Jennifer has informed us that she is only available to work on a very limited part-time schedule. As a result, she's unable to perform the demands of her role, and we regretfully had to put her character on a leave of absence. She is a wonderfully talented actress, and we hope that she will be able to return at some point in the future."
Esposito took to social media, though, to counter that statement, stating, "CBS didn't listen to my doc and I collapsed on set. Which everyone saw! After a week off my doc said I could return to work but CBS … Implied that I was NOT truly ill and this was a scheme to get a raise! It's been almost two months without me back to work + keeping Me from working anywhere else! …Absolutely shameful behavior."
Despite the animosity during her exit, Esposito will return after a decade to work alongside Danny and his current partner, Maria Baez (Marisa Ramirez), to track down a serial killer.