She had to be written out of the series in 2012 after Jennifer Esposito's health problems interfered with her ability to work full-time.
But on Blue Blood Season 13 Episode 21, Jackie will return to work with Danny and Baez on a case – and she's not the only one returning!
Spoilers say Jackie's return revolves around a copycat killer emulating another murderer.
It's unclear whether this case will connect to one that Jackie and Danny worked together or if she's investigated a similar murder in her new position. Spoiler photos show her wearing a jacket with "chief" on it, so she may be the chief of another precinct.
She, Danny, and Baez will all work together on this case, which could lead to some interesting dynamics.
Danny hasn't seen Jackie in a decade. It could be awkward, or they could fall right back into their old relationship, bantering and acting super familiar with one another.
Baez may feel like the third wheel if Danny and Jackie are still as comfortable with each other as they used to be, especially coming off the heels of the dangerous situation Danny just helped Baez with.
Baez and Danny probably won't become a thing onscreen, but that doesn't mean Baez doesn't have feelings for Danny. Whether or not those feelings are romantic, she might be jealous of his closeness with Jackie.
Police officers on TV often develop work relationships with partners that are as close as romantic relationships. So if an old partner returns, it can feel like they are being cheated on to the new partner!
In addition, it could be fascinating for Baez to deal with an unrequited crush on Danny if the writers decide to go that way.
The case should be riveting, too. In order for the cops to identify a copycat killer, the perp must imitate someone who murdered several victims in the same way. So we're dealing with a serial killer here.
Serial killer investigations are always high stakes, and if you add in the complex dynamics between these three cops, that'll make for must-see TV!
Jackie isn't the only one returning. Nicky and Jack Reagan are both back, as is Jack Boyle.
Before you get too excited about Nicky or Jack R., these two will probably only appear at family dinner if previous guest spots by these actors are any guide.
But it'll be great to catch up with them nevertheless.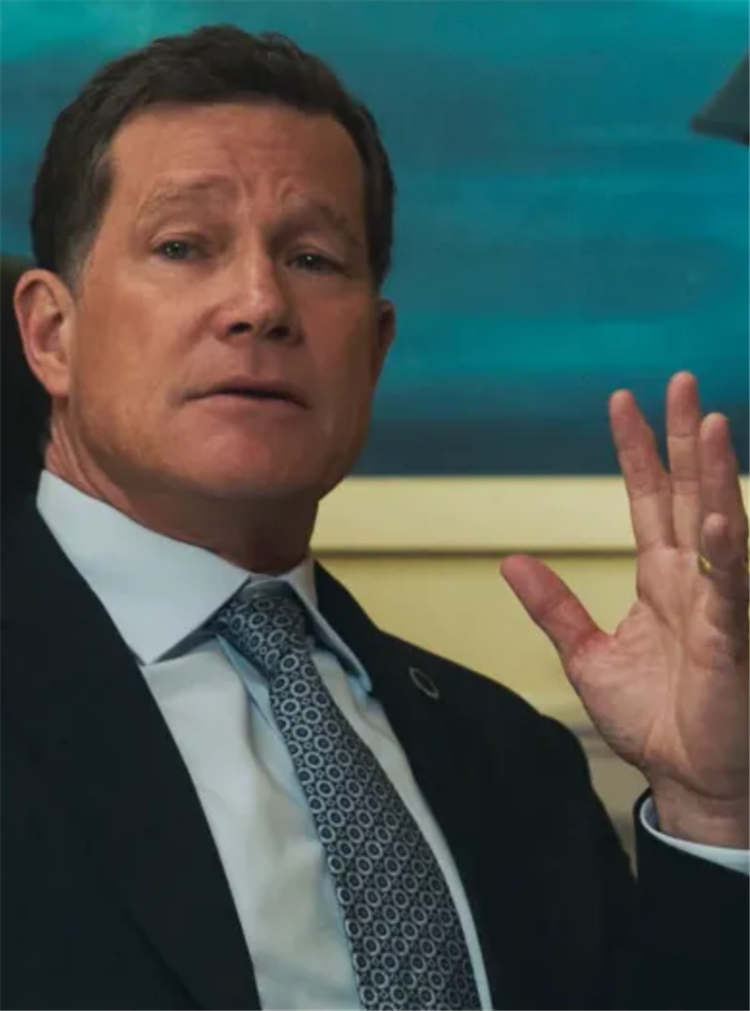 As for Jack Boyle, he's been hanging around Erin a lot, and she has a big storyline coming up for the season finale.
According to spoilers, Erin, Jamie, and Eddie will all work together to catch a guy they believe is still committing crimes after being released back onto the streets.
Jamie and Eddie working together constitute some of the best news ever for Blue Bloods fans! These two are supposed to be married, but they've rarely shared scenes during Blue Bloods Season 13.
Ninety-five percent of the time, they only appear together during the dinner table scene, frustrating Jamko fans. Supposedly they agreed not to talk about work after Jamie took a new position that required a ton of confidentiality, but why does that mean they don't interact at all?
This time, they will probably be on opposite sides of this case — unless Erin is the one who disagrees with their views or methods.
Erin and Eddie don't get along most of the time, so working together should be as challenging as working with Anthony is for Danny.
Erin's last beef with Eddie involved Eddie putting her nose in about Erin and Jack's potential reconciliation.
If Jack is hanging around Erin again, even if it's because he's the suspect's defense attorney, Eddie might not be able to resist putting in her two cents.
I'd also like to know if Erin plans to see her run for DA through to the end. She hasn't seemed happy with being involved in politics, and most of the time, she's working cases as if her run doesn't exist.
Since this is the season finale, it's an excellent time for her to make a decision!
The least exciting spoiler involves Frank.
I love when he gets the best of Mayor Chase, but Frank clashing with the mayor is such a big part of Blue Bloods that it barely counts as a spoiler.
This time, Frank and the mayor will fail to see eye-to-eye on how to deal with the rising homeless population.
Considering that Mayor Chase wanted to admit a ton of immigrants without offering Frank any additional funds for police to help protect them, it's easy to predict what he likely wants to do this time.
If the Mayor's solution is to move people experiencing homelessness into new shelters or ask the NYPD to ignore laws against vagrancy, he'll have a fight on his hands with Frank.
Your turn, Blue Bloods fanatics. What do you think about these spoilers?
Hit the big, blue SHOW COMMENTS button and let us know, and don't forget you can watch Blue Bloods online any time you'd like.