CBS' Blue Bloods this Friday night closed out Season 13 with a few blasts from the past, some divine intervention in the commish/mayor feud, and an announcement from one Erin Reagan.
As TVLine was first to tell you, original cast member Jennifer Esposito returned as Jackie Curatola for the first time since early Season 3. The apparent resumption of Dr. Walker's killing spree led Danny to re-partner with Jackie, who is now Chief of Police for an itty bitty town in Suffolk County. Walker, they learned, had been quietly released from prison, but Danny & Co. had no luck tying him to the new slayings. They did, however, find Walker's very late mother stashed behind a wall in the not-so-good doctor's garage, but before Danny and Baez could find him and bring him in, Walker sneaked into Jackie's home and attacked her. Jackie apparently fought him off, after which he fled into the night.
Jackie and Danny then parted ways again, though not before she nudged him to find his own happy, as she did out in the boondocks. Of some note, Baez from the car closely regarded their farewell, and when Danny seemed a bit distracted when he hopped into the passenger seat, Baez asked if he was OK. He maintained, "I'm exactly where I want to be," and they drove off.
Elsewhere in the already-renewed drama's season finale: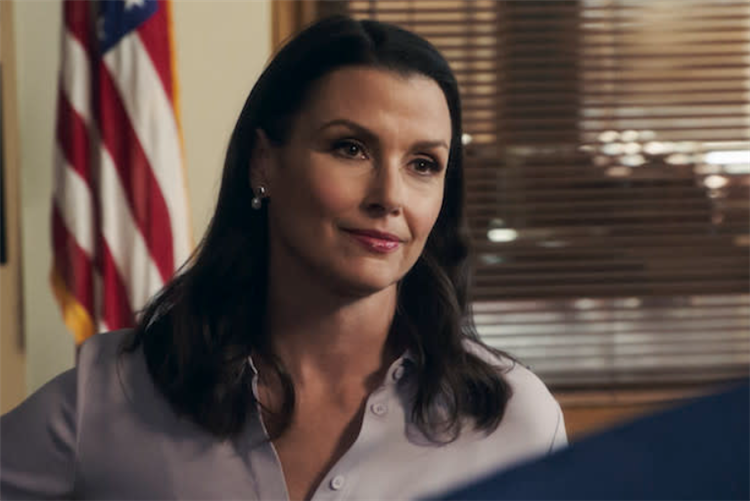 * When a man who Erin had let go weeks prior (having remanded him to a rehab program) started assaulting women again, Jamie and Eddie worked hard to get one of his new victims to testify. Once they did, Erin successfully got the man sentenced to 25 years. After that win, Anthony, Jack, Jamie and Eddie were waiting for Erin. But rather than slip out the back, dodging waiting reporters, Erin turned to speak to the press — detailing the sentencing, and then addressing the elephant in the room: her candidacy for DA. But Erin, probably sparked by something Anthony had said earlier — about how as DA, she'd be busy networking and glad-handing and not helping victims firsthand anymore — announced to the press that she would be running "not this time," and instead was right where she needs to be. ("You're full of surprises," Jack said after; "You ain't seen nothing yet," Erin smiled back.)
* Frank locked horns yet again with Mayor Chase, who had announced a "joint" City Hall/NYPD mission to get the homeless and EDPs off the streets by, well, "talking them into handcuffs," they getting them to a facility. Frank publicly protested the idea, but later had to eat some crow when some of his officers set the stage for the mayor's SUV to be attacked him an EDP. Frank was leveraged into singing the mayor's praises at an event, but before Frank did so, Archbishop Kearns stepped in and grabbed the mic. Afterward, in private, Kearns facilitated a truce between the forever-warring men, noting that mayors always command respect, but a professional such as Frank deserves respect as well.
* Capping the finale, of course, was a family dinner — one attended by both Erin's daughter Nicky Reagan-Boyle (MIA since Dec. 8, 2020) and Danny's eldest son Jack (last seen in the Season 12 premiere), who had come home for Erin's (non-)announcement soiree.