"Blue Bloods" has had an impressive run on CBS for over a decade, dominating the Friday evening slot. Fans were delighted to hear the police procedural won't end soon, as CBS picked it up for a 14th season, albeit at a substantial pay cut for the cast. It's a testament to how much the actors truly enjoy being on the show, but the pay cut combined with the show running awfully long in the tooth has some believing "Blue Bloods" Season 14 could be its last.
In a Reddit thread discussing the Season 14 renewal, many were skeptical of how much longer the series could go on, with u/hannahsflora writing, "Mmy guess is that this upcoming season will likely be the last. That the stars had to take pretty significant pay-cuts just to keep the show going for another season is telling, and I'm guessing not something they're likely to be agreeable to do again."
While "Blue Bloods" still does well in the ratings, it's understandable that it's gotten expensive with actors' salaries and permits to film on location in New York. The show's been around long enough to earn everyone some nice royalties, and even though fans would understand if Season 14 is the final outing for the Reagans, they'd be sad to hear it.
Most fans just want Blue Bloods Season 14 to be better than Season 13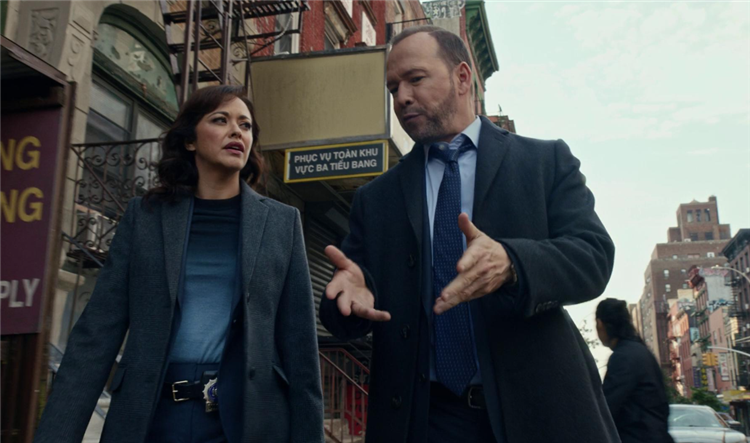 There's always a chance that if the team didn't agree to a pay cut, Season 14 wouldn't have happened, and Season 13 would be the final outing. Redditor u/sweetpeapickle thinks that's what the cast and crew want at the end of the day: "I think to them they want to wrap up in a nice good way, not ubruptly. And they're all willing to take the cut for that." A show that's been around for over a decade deserves a proper sendoff, and given the actors' commitment to their characters and this story, they may be all right accepting less money upfront in order to ensure the show's legacy isn't tarnished too much.
The actors' willingness to take a pay cut clearly shows this is more than just a job for them, especially for someone of Tom Selleck's caliber. As u/TakasuXAisaka suggested, "I think [Tom Selleck] doesn't care how much he gets paid. He just loves being on the show." Season 14 could be the end, or it could be just the beginning. Either way, fans are still going to tune in.