Ever since his surprise introduction into "Blue Bloods," in Season 10, fans have taken a great interest in the journey of detective Joe Hill (Will Hochman). And when looking into his particular link with the Reagan clan, it's easy to see why. Joe is the estranged son of the late Joe Reagan, who was a sibling to Danny (Donnie Wahlberg), Erin (Bridget Moynahan), Jamie (Will Estes), and the son of Frank Reagan (Tom Selleck).
Like the rest of his crime-fighting family, Joe Jr. has spent his time trying to become the best at his profession. But his unique struggle to fit in with the Reagans has helped him become such a compelling character that many fans hoped to see more of him in Season 13.
Fortunately, this season delivered on Joe's scenes and he's no doubt proving himself a Reagan. In fact, for some fans on a Reddit post about the character, Joe resembles one of his uncles these days. And much to the chagrin of his grandfather, Frank, it's definitely not the cool-headed Jamie. "…Hot-tempered, doesn't always go by the book, doesn't work well with the feds," u/Brh3200 posted. "He reminds me of young Danny. I like it." With Joe bending the line and letting his emotions get the best of him, it's not hard to see the parallel to his uncle Danny. Yet, other fans believe that Joe also acts more like another family member.
Fans think Joe is very emotional like Danny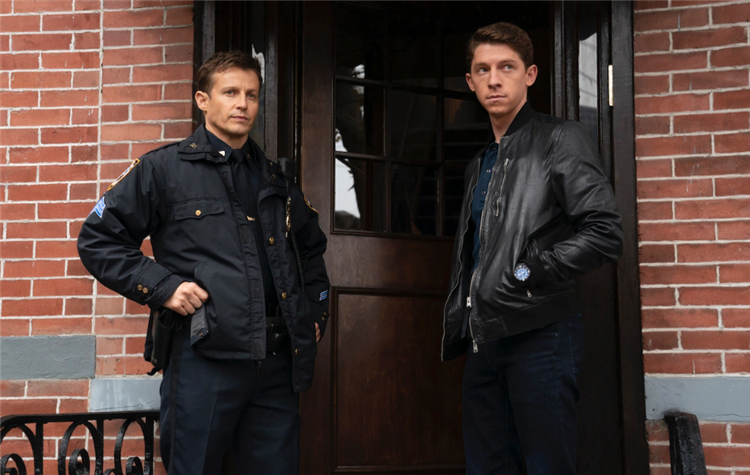 Danny Reagan may have mellowed out into a more mature detective on the latest seasons of "Blue Bloods." But during earlier seasons, the officer would often let his emotions get the better of him, significantly affecting his job performance and relationship with his family. Honestly, some of Danny's worst moments in earlier seasons were because of his hot-headedness. That's familiar ground retreaded for Season 13, but for some fans, it's Joe who fits this description more than his uncle. And it all may have to do with him struggling to live up to the Reagan name. "He's very emotional," u/CuteBaldChick wrote. "I think he struggles with being a Reagan but not being a Reagan. I also think the Reagans expect a lot from him, considering he just came into their lives."
Season 13 hasn't been easy for Joe. He understandably loses his cool when his father's grave is desecrated during the season. And in the episode "Past History," he finds himself in trouble with Frank after breaking federal orders during a joint sting between the NYPD and the FBI. It's especially the latter where Joe's rash actions echo that of Danny, as his uncle's earlier methods often meant his commissioner father, Frank, would have to deal with the resounding headache they caused. It's no wonder why as u/happygoth6370 noted, the Reagans just want Joe to make smarter decisions. After all, they've been down this road before with Danny many times.
Fans also believe Joe is acting more like his father
Due to Joe Reagan's death before the series, we only get to know more about the character through stories and anecdotes from the rest of his family. But his son Joe Hill may have developed into the best way to understand the character as of late. As some fans noted, they believe the younger Joe is meant to resemble his dad because other "Blue Bloods" characters can't help but point out similarities. "Shortly after having met him, Frank mentioned that he has certain mannerisms, and when Joe was working undercover, Danny mentioned to Jamie that he may have some of the same blind spots as Joe Sr," u/eremite00 posted.
Joe provides a different dynamic within the Reagans, especially between his uncles Danny and Jamie. But his inclusion may also hint at how his father would have factored in as a cop compared to his two brothers. Jamie has often been by the book, while Danny hasn't been afraid to bend the rules for the greater good from time to time.
According to one fan, Joe Sr. may have been utterly reckless in his actions, which finally led to his death. And since the Reagans see that same quality in his son, it explains why they're desperately trying to look out for him. "I think the line that Danny and Jamie know instinctively is blurred a lot for Joe Hill," u/laticialm wrote. "Jamie stays as far apart as possible from that line. Danny skirts around and plays with the line…but he knows where it is. Joe has no clue and will go headlong into it."