According to Detective Abigail Bake (Abigail Hawk) and Lieutenant Sid Gormley (Robert Clohessy), season 13 of Blue Bloods is in the final stages of production. However, the pair remain on edge as they "pray and wait for season 14" to be given the go-ahead in a behind-the-scenes filming update via Hawk's Instagram.
Earlier this week Blue Bloods' Abigail Hawk took to her Instagram to update her 63,000 followers on the crime drama's current filming status.
In a behind-the-scenes clip, Hawk and her co-star Clohessy revealed the news that they had finished filming.
Despite this, the pair both appeared upset as it meant they wouldn't see each other for a while.
Speaking to the camera, Clohessy said: "Today is our last day Abigail." To which Hawk replied: "Yep, our last day of filming.."
Clohessy then continues: "Last day of filming is always a sad day, I'm going to miss you", as Hawk stood beside him nodding.
"Will you text me?" Clohessy asked Hawk, who then quivered her lip as she pretended to cry.
"They kicked us out… were finished," Hawk then proceeded to say as she composed herself.
Clohessy then pleads: "We're just praying and waiting for season 14", with Hawk interjecting: "come on".
The pair then began to simultaneously chant "season 14" as they remain hopeful the police procedural will be renewed for a season 14 by CBS.
As the clip concluded, the Blue Bloods duo thanked their viewers for watching the ongoing season.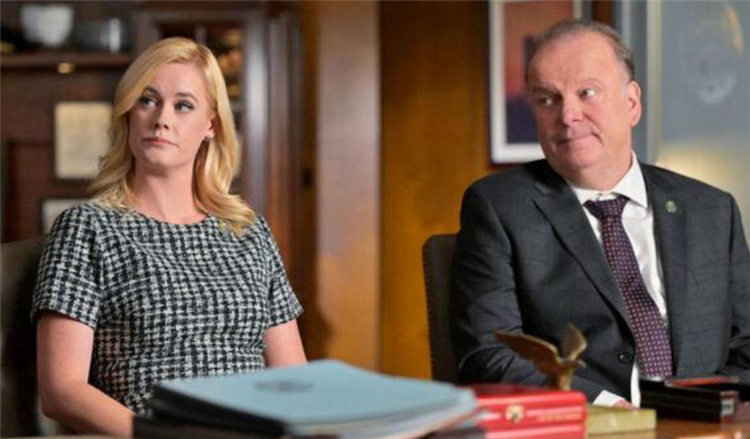 Under the clip, one fan @waynewilderson commented: "Congratulations and let's go 14!"
Another user @dmiddleton adding: "We all have to send out good vibes for season 14. Please please please."
While @knightofmalta1950 said: "CBS would be fools not to renew Blue Bloods for a 14th season!!!!
"They also should increase your air time since we can't get enough of your outspoken challenges you present when called for!!!!!"
It has been almost a month since CBS confirmed which of its dramas will be renewed for another season.
And as fans will know, alongside the network's other hit crime dramas, Blue Bloods' future remains in limbo.
Fans have been left in the dark when it comes to the future of the show, leaving many speculating if the drama had been axed from its Friday evening slot.
However, reports state that CBS wants Blue Bloods to be on their schedule later this year, but negotiations must take place before this can be set in stone.
The concerns the network has regarding the renewal appear to be based on the show's hefty budget.
This comes amid factors such as Blue Bloods' large recurring cast and its pricey location, New York City, all racking up a large bill for CBS.
Usually, last-minute renewals are finalised in the second or third week of May, so fans will have to hold on tight until then to see if Blue Bloods does get the go-ahead.
Blue Bloods continues Fridays on CBS in the US. Alternativly Blue Bloods is currenty available to stream on Paramount+ in the UK.