The former cast member of RHOBH likened the process of decorating to being in "a tinsel tornado." When it comes to decorating for the holidays, Adrienne Maloof doesn't play around. The Real Housewives of Beverly Hills alumna revealed her home's Halloween décor on social media over two months ago. The residence in Los Angeles was converted into a "Haunted Mansion" with all the traditional creepy decorations, including fake spiderwebs, several Jack-o'-lanterns, skull towers, scary light shows, and more.
"We've had a lot of fun putting up the decorations this year and I hope they make everyone smile," she stated on October 24 in an Instagram post showcasing the Halloween décor in her house. "Always excited to share in the joyous celebration of the community."
But now that spooky season is officially over, Adrienne has set her sights on the next big holiday.
Adrienne Maloof takes us inside her decorating process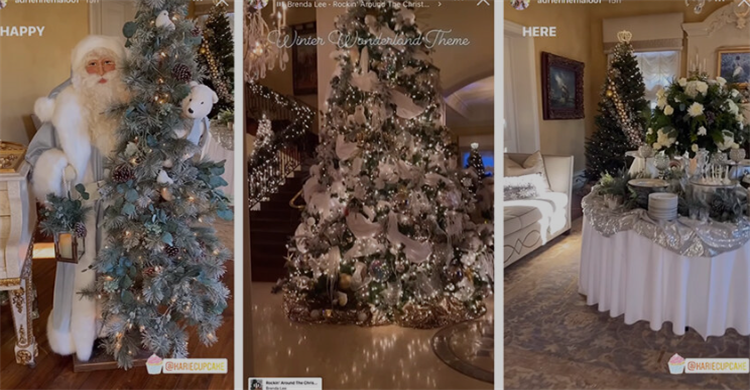 The former Beverly Hills "Wife" took to Instagram on November 9 to give fans a sneak glimpse at her holiday plans. The photo featured her cute f amily dog curled up next to an extravagantly decorated couch that included a huge "Merry Christmas" banner and a ton of ornaments and bells.
She said in the photo's caption, "Already bracing herself for more holiday decorating," and included the hashtag "Seasonal Switch Over." On November 10, Adrienne shared a video of herself decorating for Christmas, giving viewers another peek at her decorations.
"It's starting," she said in the clip, as Elvis Presley's "Blue Christmas" played in the background. "My god, what a mess"
Showed all kinds of decorations spread across a large coffee table and living room couches. A man was seen placing bright red stockings on the fireplace mantel, which was adorned with a pre-lit green garland and flanked by two flocked Christmas trees wrapped in red tinsel.
Fans also got a glimpse of a stuffed Santa Claus figure, several knitted Santa hats, and strings of red beads. It was clear that Adrienne went the traditional route, as most of the decor was red, green, and white.
"Love the magic when it's all done," she captioned the video, "but who else feels like they're in a tinsel tornado until then?"
Housewives get a headstart on Christmas decorating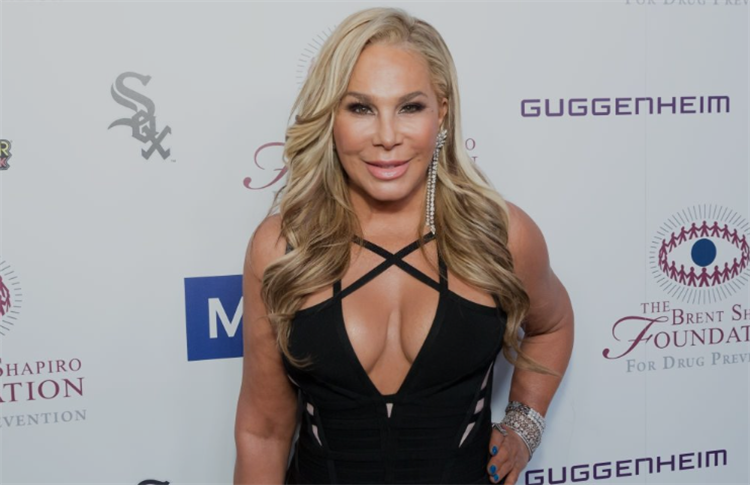 Adrienne is the latest celebrity to join the increasing group of people who started decorating for Christmas early. While Melissa Gorga of The Real Housewives of New Jersey offered viewers a sneak peek at her stylish holiday décor, which included a big flocked tree, Ashley Darby of The Real Housewives of Potomac gave them a peek at her family's Christmas tree beforehand.