Earlier this month, Tamra Judge and Teddi Mellencamp invited executive producer Alex Baskin of Real Housewives of Beverly Hills to their podcast. Teddi asked Alex why she was let go. Teddi, 42, questioned Alex about the choice made little over three years after the actress revealed on her Instagram page that she had been fired after three seasons.
"Why did I get fired?" Teddi asked on the November 10 episode of Two Ts in a Pod as Tamra, 56, said, "Oh, sh*t."
"Oh God. That's tough," Alex admitted. "In yours, I think there was a strong audience reaction to you. So I do think that was part of it. Not gonna deny that. And I also think that you were self-conscious."
Right away, Tamra of The Real Housewives of Orange County agreed, telling Alex, "She's very in her head."
Although Teddi wasn't kept around for the 11th season, Alex said that he and his team actually appreciated what Teddi brought to the show.
"The production always had your back, was a big fan of yours because you would say things that other people were thinking and wouldn't say," he noted, before adding, "I think it felt like then, on that show, you weren't comfortable in your own skin. … I think that was the issue."
"Yeah," Teddi replied.
In October 2022, one month after confirming her exit from RHOBH, Teddi explained why she believed she was cut from the show.
"I think it's because you didn't see a lot of me, other than in drama this year," Teddi told Us Weekly on their Getting Real with the Housewives podcast. "If you only see me when I'm in an argument, it's hard to see the whole picture. I wish we could have seen more of the fun stuff but it's a TV show."
Years later, Teddi provided an additional explanation on Melissa Gorga's On Display podcast, claiming the producers weren't pleased with how much she had changed while filming the show.
"It's going to sound like I'm going to be really honest with you, but at the beginning of my very first season, I didn't have a lot of money," she remarked. "I changed how I dressed. I carried out every action differently. I was unable to get glammed up or do any of that because, as you may know, your first season of Housewife pay is nothing.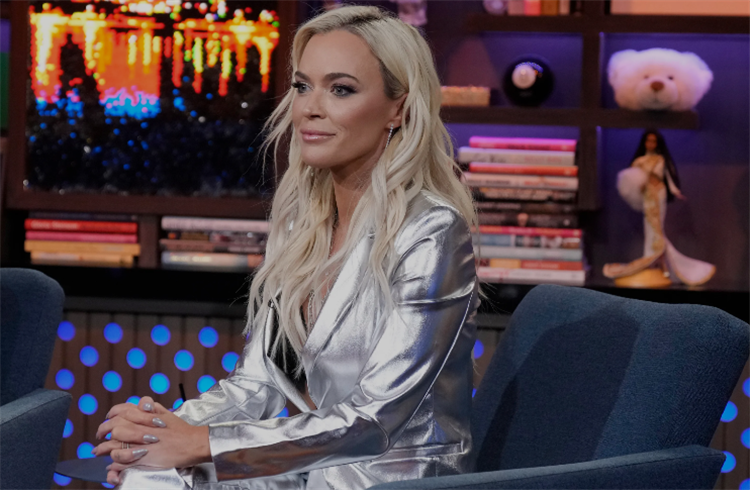 Teddi also admitted to sending an angry text to producers weeks prior to getting the boot.
"I was furious at the end of my season. I texted with the following quote: "You are only providing me with negativity, even though I've trended on Twitter every single week due to hate." I'm showing up and doing the work, please. I need you to portray my life in a different light," Teddi reminisced on her podcast. In the end, the farewell took place after two weeks. I was taken aback by everything.
The Real Housewives of Beverly Hills season 13 airs Wednesdays at 8/7c on Bravo.