NCIS is one of those shows that keeps things interesting and that's the case when it comes to Tony DiNozzo and Ziva David. The beloved characters, who have been off the show for a period of time, could come on back.
At least that's what longtime cast member Rocky Carroll revealed. Carroll said that "anything's possible" when it comes to Ziva, played by Cote de Pablo, and Tony, played by Michael Weatherly, reuniting.
Carroll, at the start of the year, took part in a Q&A session with TV Insider. He spoke about NCIS reaching 450 episodes and looked to the show's future. Carroll was asked about seeing Ziva and Tony return.
"I figure there's always a chance," Carroll said. "There's Tony, there's Ziva, there's so many other people who come through and have had such an impact on this show that I think audiences would love, even if they weren't back as regulars."
'NCIS' Fans Did Believe That Ziva David Was Dead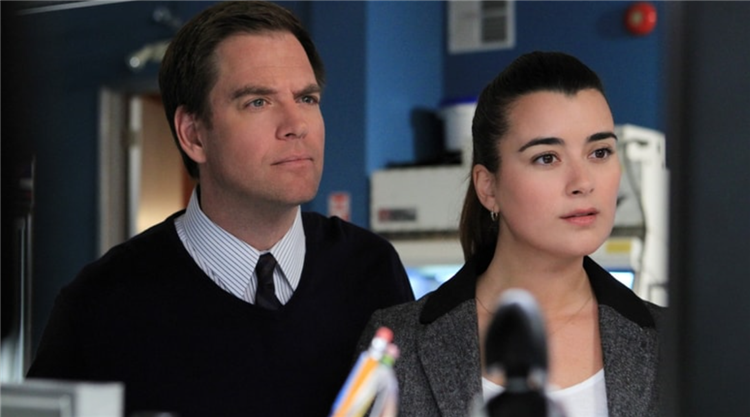 Fans believed that Ziva was dead. Carroll said that "anything's possible" when it comes to bringing the much-loved character back. "And soap operas, they actually kill people and bring them back to life," he said. "But on our show, they may be gone for a while, and their whereabouts unknown, which is sort of what happened with Ziva."
Weatherly and de Pablo were last seen together in the Season 13 finale. DiNozzo was last seen when he discovered Ziva had d**d in an a**ack, leaving behind a daughter, Tali, played by Emelia and Layla Golfieri. The discovery resulted in Tony leaving for Paris with Ziva's daughter. Fans haven't seen the character since, Express reports.
After Tony's departure, a fan theory suggested Ziva was still alive. It was later confirmed when she returned alone in Season 17 after being on the run.
Michael Weatherly Suggested That Fans Could Be In For A Treat
Carroll isn't the only one who has hinted there could be more in store for the pair. Weatherly himself dropped a massive clue about making a comeback. He sent fans into a frenzy when he suggested they could be in for a treat.
In a New Year's message to his followers, Weatherly hinted good things are to come. He teased that two fan-favorites may be reunited soon as part of an "interesting year" ahead.
Weatherly then replied to a fan's tweet which read, "We all would rather look at you and Ziva reuniting and enjoying that moment." Weatherly responded, "Stay tuned… for this might be an interesting year for such 'moments'!" This reply drove fans wild. Many of them shared their thoughts of excitement to see the pair reunite.