The retired actress played Abby Sciuto on NCIS
Pauley Perrette prefers to live a life outside of the spotlight following her retirement from acting – but she will throw herself into the public eye on occasion for a worthy cause.
The former NCIS star took to Instagram on Monday to share a rare video from inside her LA home to remind her followers of an important day that is very close to her heart. You can hear what she had to say in the video below.
While the video doesn't give much of a glimpse inside her home, Pauley is sitting on a beige chair in front of some floor-to-ceiling red satin curtains that reveal wooden-framed windows behind them.
The clip sparked a huge reaction from her followers who were quick to share the donations they have made. One replied: "Love you @thepauleyp We donated to Manchester Pride with loving thoughts of you. Cheers!!!"
A second said: "Happy Donation day! I donated to my local animal shelter."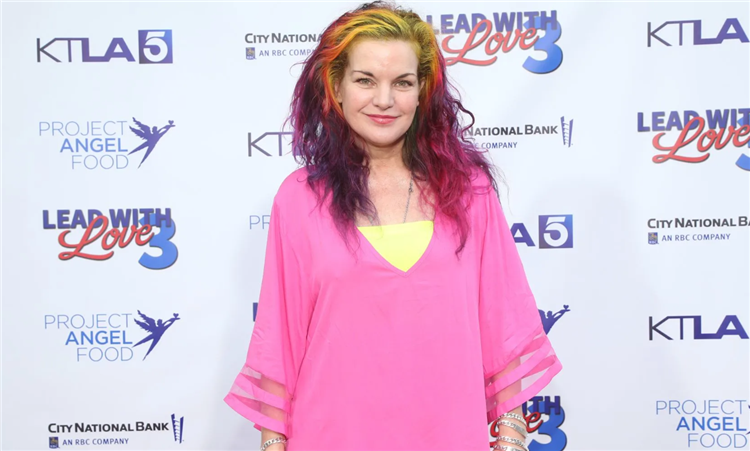 A third added: "Happy Donation day sweet PauleyP! Hope your special day is as wonderful and special as you are! Also that many people donate to their favorite causes! Blessings to you and your sweet doggies."
Pauley's reminder comes after she made a rare red carpet appearance this week for the Human Rights Campaign's 2023 Los Angeles Dinner, an event she has frequently attended.
Pauley went all out with a bright palette for her look, opting to match her rainbow-hued hair with an equally colorful outfit, wearing a black fit and flare floral dress with knee-high boots.
"Proud to have supported my beloved @humanrightscampaign @hrclosangeles #HRCdinnerLA last night," she wrote alongside several pictures from the night she shared.
Pauley has involved herself with more work on charitable efforts and public events ever since she retired from acting following a 15-year-long stint on NCIS as fan-favorite character Abby Sciuto.
She remains active on social media, having become a passionate activist for civil rights, even directing and producing a documentary, Citizen Lane, about U.S. civil rights attorney and author Mark Lane.