General Hospital spoilers tease that the storm around Willow is seemingly settling down and she is set to go back home to be with her family, and she will even invite Nina to her welcome party. However, it seems the peace between mother and daughter won't last long.
Willow Invites Nina to Her Party
When Willow initially realized Nina was her biological mother, she lost it. When she learned the truth, she lost so much of her temper that her health deteriorated and she ended up in the hospital.
Her feelings for Nina remained the same even after she came to terms with the truth. She further asserted that Nina is inferior to Harmony as a mother.
She refused to reconcile with her. However, once Sasha gently prodded her toward forgiving her biological mother, things might soon change.
Now that she is feeling better, Willow plans to see her family at home. She will choose whether to invite Nina to her husband Michael's small welcome-home celebration for her.
Nina's Secret Will be Exposed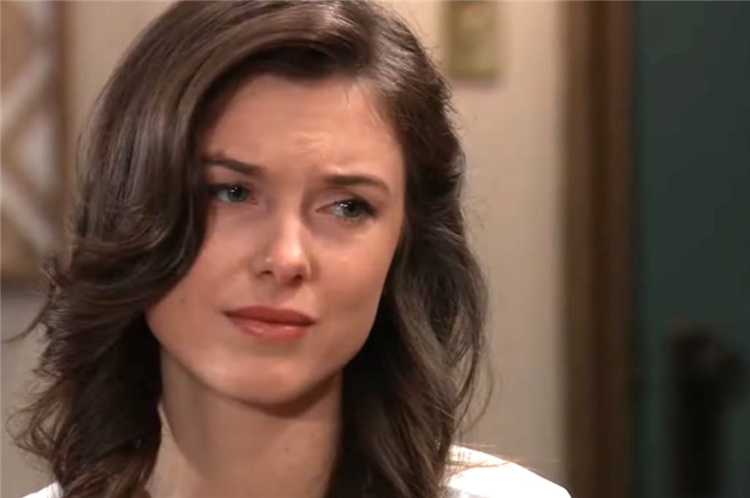 'General Hospital' spoilers tease that Willow will extend an olive branch to her bio mom as she decides to mend her relationship with her.
This may not take place or may not last long as Nina herself has already set the wheels in motion for chaos. When she did not get an invitation to Willow's wedding, she tipped-off the SEC against Carly and Drew.
Since then, she has feared that if her secret is exposed, she would lose Sonny because he won't forgive her betrayal. Also, Nina never expected Willow to come around and extend an olive branch to her.
Now, if mother and daughter unite to make peace, this will only come with a ticking bomb! Sonny and Willow will drop her immediately the truth about what she has done comes out. Will Nina be able to save herself if she confesses her sins? Can she afford to lose Sonny and her daughter?