For the week of Monday, July 24, to Friday, July 28, General Hospital spoilers and updates indicate that someone is caught off guard, an argument is seen, and someone comes clean.
Ava Jerome (Maura West) confesses, Sonny Corinthos (Maurice Benard) walks in on an altercation, and Portia Robinson (Brook Kerr) is taken off guard.
General Hospital Spoilers: Caught Off Guard
Portia has been by Curtis Ashford's (Donnell Turner) since before he even woke up from his surgery that removed a bullet and its fragments that had lodged near his spine.
The doctors warned that there could be some residual damage and that Curtis, who also had coded during surgery, may not regain his full functionality.
Curtis did not take it well when he couldn't feel his legs, as Portia and TJ Ashford (Tajh Bellow) had stood by and took their lack of surprise even worse.
Now Portia is caught off guard after trying to comfort him, when he tells her if he's never going to walk again, what she's going to do is let him go! Curtis' enormous pride will not allow him to be half a man to his wife, no matter how much she loves him.
GH Spoilers: Argument Witnessed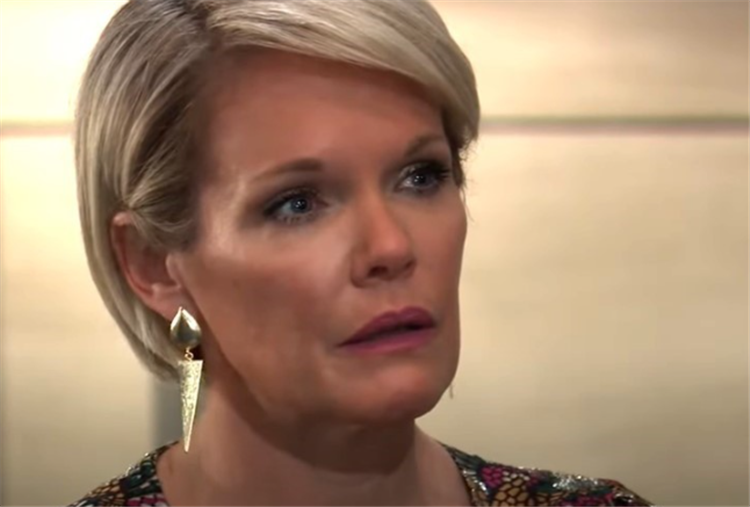 Ava meets the new nanny Mason Gatlin (Nathanyael Gray) hired for her daughter Avery Jerome-Corinthos (Ava and Grace Scarola) at Wyndemere Castle. Betty Rutherford (Ella Lentini), who snottily informs Ava that the nanny position is hers and there is nothing she can do to change it, appears to be quite the piece of work.
Although he doesn't hear the part when Betty threatens Ava's mother, Delia Ryan (Ilene Kristen), Sonny enters as Ava and Betty are arguing. Sonny will be asking Ava some questions since he can sense that something is off and he is still learning a lot about this situation.
General Hospital Spoilers: Coming Clean
Sonny puts Ava on the spot as he tells her she's scared, and he can tell; he asks her what the hell is going on? Ava will come clean to Sonny about everything except the nanny situation-at least at first. She'll explain what really happened to Nikolas Cassadine (Adam Huss) and how Austin Gatlin-Holt (Roger Howarth) and Mason got involved in it.
After she has explained everything, she is reassured that Sonny would handle everything, but there is still the issue of the dangerous Betty being around. How can she ever feel comfortable with Avery being with her if Betty knows who her mother is and is threatening her?
Make sure to stay current with everything that GH is doing right now. For spoilers, news, and updates on General Hospital, check back frequently.