General Hospital Spoilers For May 5, 2023, tease a major change in Willow and Nina's dynamic. Will the mother and daughter finally reconcile? Meanwhile, the threat to Laura and the team escalates due to WSB's latest move. In the bunker, Valentin struggles to hold on to his life. Will Anna lose him for good this time? Holly and Victor have a major face-off! Will it be Victor's last one? Find out more details below on the TV Season & Spoilers!
Willow Makes A Request, Anna Begs Valentin To Survive
After learning about Michael's risky plans for Sonny, Willow's health deteriorated in the most recent episodes of General Hospital. To Michael's horror, she ended up back in the hospital bed. In the episode airing on May 5, 2023, Willow will ask Michael to call a certain person to meet her. The spoilers hint that it will be her biological mother, Nina Reeves. Nina will promise to fulfill Willow's urgent request after she makes it. Will this mark a turning point in the relationship between Nina and Willow? To find out, keep watching the classic ABC soap opera!
Over in Greenland, Valentin will continue to struggle as the deadly effects of the pathogen spread through his body on General Hospital. Meanwhile, Anna has managed to make her way from Port Charles to the island. She will reach the bunker in the May 5, 2023, episode and find Valentin locked in an isolated chamber. Unfortunately, without the antidote, Valentin will begin to fade, but Anna will keep banging on the glass window to get his attention. She will urge and beg him to hold on to life for her. Will Valentin be able to survive the pathogen? Will someone manage to administer the antidote on time? Stay tuned to find out!
General Hospital Spoilers: Spencer Urges Trina To Escape With Ace, Holly & Victor Face-Off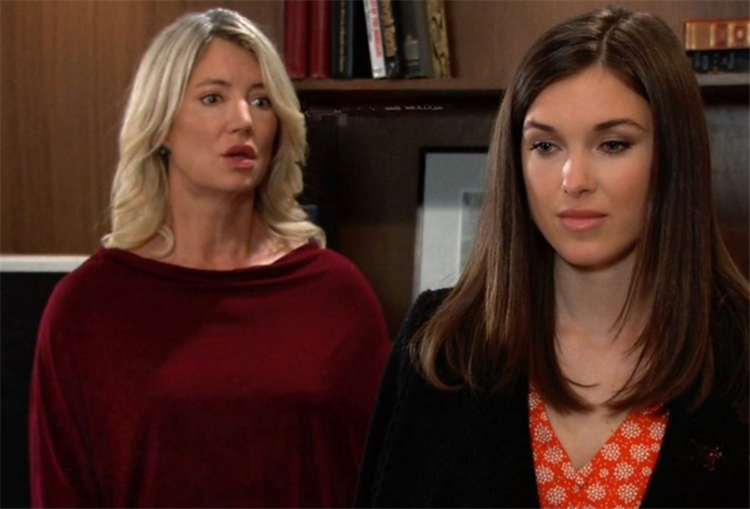 Laura and her team are quickly running out of time on General Hospital. The spoilers for May 5, 2023, hint that Curtis will manage to reach out to Jordan on the satellite phone. Jordan will inform him that the WSB are on to them and are about to make a drone strike on the island. Hence, if they don't accomplish the mission on time and leave the island, they will all go up in flames! This update will surely intensify the battle, so make sure you don't miss out the next episode. Meanwhile, Spencer will push Trina to escape the island with Ace. However, she will insist that she can't leave him behind. Will Spencer be able to convince her to do so for Ace's sake?
Holly will corner Victor with her rifle pointed at him somewhere else on the island. General Hospital spoilers indicate that Victor won't be disarmed either on May 5, 2023. He will cling onto the pathogen container and maintain his hold on Liesl. Holly will receive a death threat from Victor if he drops it to the ground. Shooting him is therefore not an option because if you do, the container would also fall with him. However, the spoilers hint that a body will be found by Monday, and we are aware that Victor's role in the soap opera is coming to an end. So there can be a shocking turn that makes Victor feel vulnerable! And who? Watch General Hospital in the future to find out what happens next in Greenland!