Drew Cain (Cameron Mathison) will soon return to Port Charles, according to General Hospital (GH) spoilers, and as the fanfare surrounding his return home dies down, he'll be prepared to face the consequences of his insider trading allegations. The actor who plays the part recently spoke with Soap Opera Digest (SOD) about the person Cain will think is responsible for the whole ordeal.
General Hospital Spoilers- Drew Cain Is Ready To Square Off Against Ned Quartermaine
According to Cameron Mathison, Drew will assault his cousin "physically and verbally" and will face off against Ned Quartermaine (Wally Kurth) as soon as he can. Cameron claims that Cain will firmly believe that Ned was the one who fled to the SEC.
According to the actor, Drew will be in "protective mode" and most concerned about the consequences Carly Spencer's (Laura Wright) character endures. Unfortunately, Drew's cousin will be the target of fists as soon as he sees Ned upon his return to the Quatermaine estate.
GH Spoilers – The Punch That'll Be Heard Across Port Charles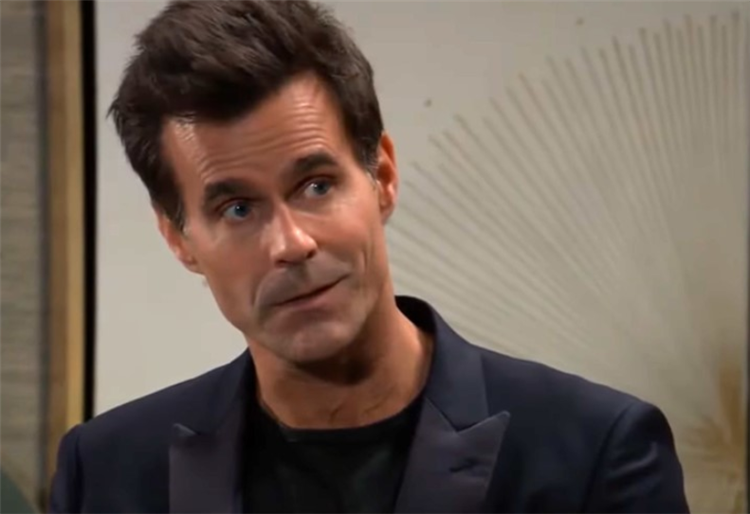 Mathison tells SOD that Drew will have so much pent-up anger towards Ned that when he sees him, he'll punch him in the face. Except, after doing so, Ned will continue to plead his innocence. Drew won't be buying his cousin's "act" in the heat of the moment; however, when he has a chance to calm down, the entire scenario will run through his head, leaving him confused.
Ned may be brutal in business, but would he act in the same way while Cain was trying to track down Liesl Obrecht (Kathleen Gati) to save Willow Corinthos (Katelyn MacMullen)? Drew will understand that Ned doesn't typically act in this manner. But if Ned didn't tip him and Carly off, Cain will be left wondering who did.
Will Nina Reeves (Cynthia Watros) be the target of any accusations of wrongdoing? Can Drew, Carly, or even Ned connect the dots? To find out what happens next, keep watching General Hospital on ABC, and check CBL frequently for the latest General Hospital news and spoilers.