Report on General Hospital spoilers When his father Sonny Corinthos (Maurice Benard) is almost shot in the open, Detective Dante Falconeri (Dominic Zamprogna) will definitely be involved in the investigation.
Dante doesn't typically do things like this. Despite the fact that Sonny is a notorious villain and has been shot before, General Hospital spoilers indicate that Dante is not accustomed to his father being shot frequently.
While the Police Commissioner may advise Dante to sit this one out, noting that he could be too close to the case to see it clearly, Dante is going to insist that is the best person for the job. After all, he knows more of the ins and outs of Sonny's business than anyone else on the force. No one can argue with that.
Shots Fired!
When shots are fired at the Metro Court and clearly aimed in Sonny's direction, it will leave those he loves traumatized. Carly Spencer (Laura Wright) is going to be beside herself, having assumed months ago that Sonny wasn't quite as sharp as his old self.
Did he really come back from Nixon Falls a completely different man? How did Brick (Stephen A. Smith) not catch this? How did Dex Heller (Evan Hofer) not catch this? How did someone manage to shoot at Sonny in the middle of a crowded restaurant?
GH Spoilers Hint Dante Digs into Pikeman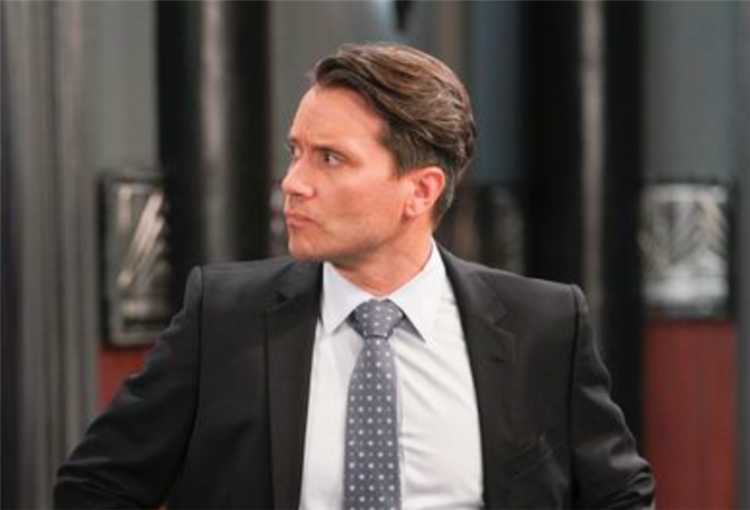 Sonny's latest business dealings were with the Pikeman Group, a federal defense contractor. No one will be eager to tell Dante about that, given that it could land Sonny in hot water for trading weapons through his territory. But when Dante comes into this information on his own, he's going to have questions – not about Sonny, but about who he's doing business with.
Is the Pikeman Group really what it seems? It appears not, but there could be someone far more sinister lurking behind it than just Tracy Quartermaine (Jane Elliot), who many fans have suspected.
Dex Steals His Focus
When his boss is being attacked, Dex may be able to serve as a bulletproof shield and keep him safe, but it appears that Dex failed to shelter his boss from Pikeman, who turns out to be a huge con.
Dante will question whether someone in Sonny's company set him up from the start if he is the one who discovers that knowledge.
Dex will appear to be the most likely offender. Will Michael Corinthos (Chad Duell) have to help Dex by admitting that he colluded with Sonny's right-hand man? Watch this space for more GH information and reveals.