General Hospital keeps under wraps who's going to end up performing at the Nurses Ball, but one Port Charles relative newcomer says that he'll answer the call to serve if asked! Evan Hofer, who plays Dex Heller, chatted with Soap Hub about his musical ability.
Evan Hofer: Broadway Bound?
Knowing the Nurses Ball was coming up, we asked Hofer earlier this year if he could sing. But the annual gala wasn't the only reason we wanted to know, as Joss's (Eden McCoy) most recent boyfriend, Cameron Webber (William Lipton), was quite the crooner. "It's funny," Hofer chuckles. "My New Year's resolution [has been] to get better at singing. I started voice lessons.
"I don't know that I'll ever reach the 'Will' level," says Hofer, with both a smile and the utmost respect for Lipton's vocal abilities. "He's so talented. He's our resident rock star! I'm not getting to that level!" When we spoke to Hofer, the Nurses Ball hadn't even begun taping, so viewers are going to have to tune in to see if Dex takes the stage or not as more than one of the Magic Wands (Milo's partial stripping troupe). But he is willing to give it a shot if asked!
Learning From The GH Best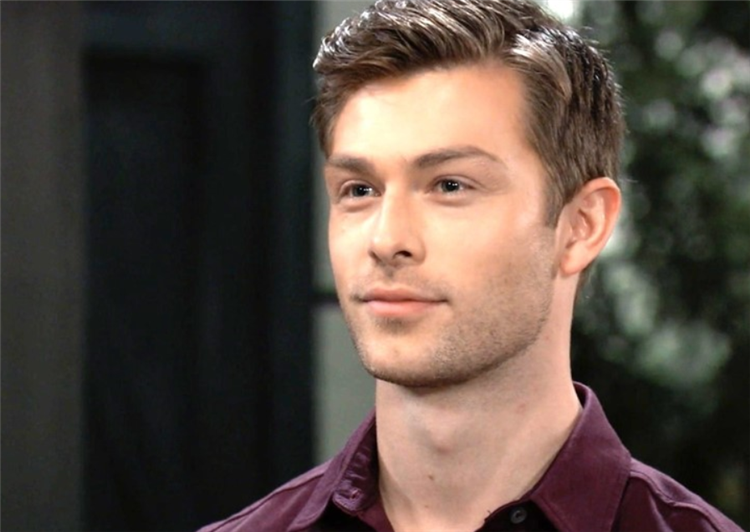 "I think Frank [Valentini, executive producer] knows this about me," Hofer says with a smile. "Anything I need to do, I'm there. I'm all about learning." The actor says that soon after he joined the show, Maurice Benard (Sonny) offered to take him under his wing and show him the daytime ropes.
"He's been so wonderful," Hofer praises of the Daytime Emmy-winning actor. "A terrific mentor. I always look forward to working with him." The two thespians have more than GH in common. Both have worked on projects with Frances Fisher (ex-Deborah Saxon, Edge of Night; ex-Suzette Saxon, Guiding Light; despite the identical surnames, Fisher's soap characters were not related).
Evan Hofer, Maurice Benard, & Frances Fisher
Hofer and Frances Fisher worked together on the 2018 movie titled Run the Race, which was shot in Birmingham, Alabama. Tanner Stine, who recurs as Joey Johnson on Days of our Lives, and Hofer played brothers in the film. As for Fisher, Hofer says, "I was in awe of her the entire time. She's the kind of actor I want to be. She elevates everyone around her."
Benard's fans know that he worked alongside Fisher in the 1991 TV movie Lucy & Desi: Before the Laughter, which told the story of Lucille Ball and Desi Arnaz, stars of I Love Lucy, TV's most iconic sitcom. "The biggest thing Maurice has helped me with is he's empowered me to be me," Hofer shares.