Report on General Hospital spoilers Poor Portia Robinson (Brook Kerr) is always getting into trouble! She seemed to have been experiencing an emotional ups and downs lately. Her husband Curtis Ashford (Donnell Turner), who she was trying to reconcile her sentiments about their marriage, is placed in critical condition. Wow, what a dramatic turn! Now, all she wants is for him to survive. But a simple peek at his medical records will teach Portia something she didn't know, and it will cause her to wonder how Trina could be his daughter. Unexpectedly, she's not!
The Truth is Out, Sort Of
As if managing a sick husband weren't challenging enough, Portia decides to look over Curtis' records and discovers some information that utterly surprises her. Wait, didn't we previously see this happen? Portia will be forced to doubt whether Curtis is truly Trina's father.
That's what we also assumed, however it seems the situation is more complicated. Portia believes that Curtis and Trina are not biologically linked to one another. So what's going on? Do they have too distinct blood types? Or is there still a puzzle piece missing?
GH Spoilers Hint Curtis' Arrangement with Selina Doesn't End Now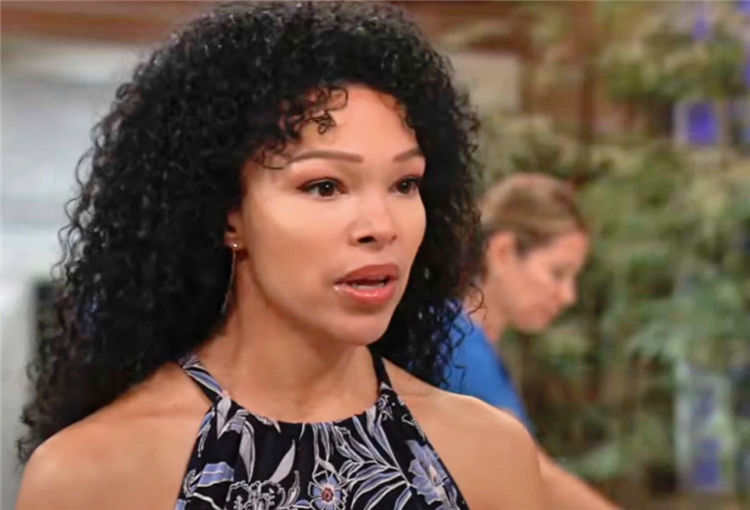 Meanwhile, things will heat up for Selina Wu (Lydia Look) as she navigates the tricky waters of keeping her presence at Curtis' club while he's in the hospital. It's no secret that the PCPD has been eyeing her and her shady business dealings for a while now.
Honestly, who knows what kind of trouble could come her way if she's left without backup. Enter Portia. Selina thinks she might be just the person to make sure the ship stays afloat while Curtis is out of commission, but that will likely mean doing some business with her.
If Portia finds out Selina and Curtis are involved, and Selina hints around to having done him a favor for his family concerning medical data, she may jump to conclusions and assume he had the test fixed. In reality, Selina did so on her own just to maintain control of Curtis, which he doesn't even know about yet.
Curtis Loses Control, and So Does Portia
When it comes to entangling others in her web, Selina is a master. More than watching over The Savoy, Portia will need to keep an eye on herself. It will be difficult for her to conceal the fact that Curtis and she are not dating until she develops suspicions that Curtis initiated those events on his own.
Then, as she waits for Curtis to be able to defend himself, she will be torn between telling Trina the truth and holding back. If they can manage to stay together throughout it, this family will have a long road to recovery.