Ned becomes Nina's worst nightmare! There's never a dull moment on ABC's General Hospital! Secrets, lies, danger, drama, and more fills Port Charles. From shady business dealings to baby napping, husband stealing, and more, Nina Reeves (Cynthia Watros) knows how to stir up the drama.
Recaps from General Hospital: Ned Ashton (Wally Kurth) is currently receiving unjustified responsibility for Nina's actions. Ned adamantly denies creating the SEC out of Drew Cain (Cameron Mathison), Carly Spencer (Corinthos), and Laura Wright as accusations fly. But convincing the Q's will be difficult. It is clear that Ned would go above and above to secure the success and longevity of ELQ. Ned's family suspects him of being guilty bec ause of his commitment to the family business. Sadly, the Quartermaines have a reputation for using aggressive commercial strategies. That doesn't imply, though, that he sent the Feds after Carly and Drew on the day of her son's wedding.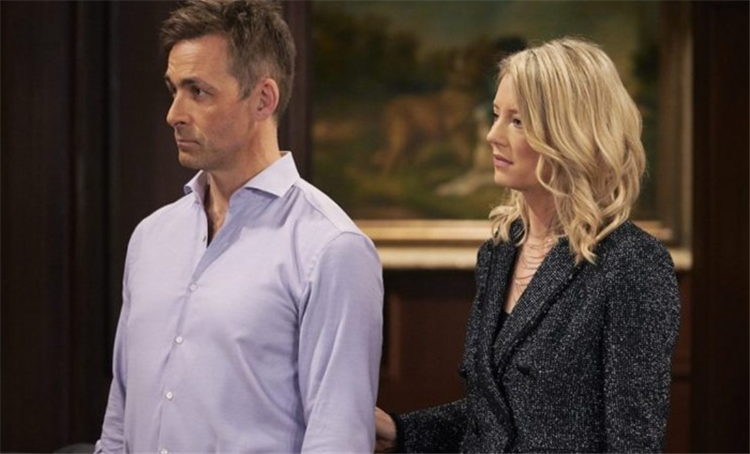 According to recent General Hospital spoilers, Nina's on a mission for redemption. She's asked Carly for help with getting close to Willow Tait (Katelyn MacMullen). In doing so, she humbled herself just enough to mutter her request to Carly. Yet still Nina hasn't come clean.
Rumors on General Hospital suggest that Ned wants to clear his record. He now has Amanda Setton's (Brook Lynn Quartermaine's) support, which is a blessing. He still does not want to be punished for something he did not do. Ned turns into Nina's worst nightmare as a result of his desire to clear his name. Nobody likes to be held accountable for something they did not do. And as we all know, blame usually entails repercussions. According to the most recent GH rumors and spoilers, Nina gets closer to Willow before everything blows up in her face. Since Nina's secret concerning Carly and Drew will be revealed once Ned clears his name!