Report on General Hospital spoilers As a series of tragedies keep knocking Carly Spencer (Laura Wright) down, her stress levels are rising. The abrupt death of Bobbie Spencer (Jaclyn Zeman), according to rumors, would rock Carly's life. How much can a lady give up at once before she collapses?
Someone is going to step up for Carly in her hour of need, much to her surprise, though we won't likely find out who this enigmatic benefactor is for some time. The opportunity to hypothesize and harbor a belief that their favorite character may be responsible for Carly's luck is a hit with viewers.
Jason is Alive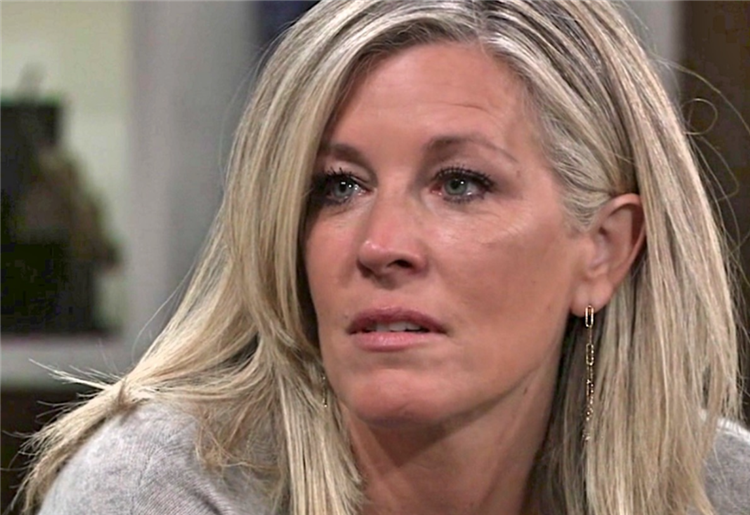 We're all holding out hope for this outcome, right? Jason Morgan (Steve Burton) was said to have succumbed to his injuries when a mountain of rubble crashed upon him and sensors found no sign of movement, heart rate, or breathing beneath the pile. Of course, in the land of soaps, that's not good enough.
Britt Westbourne (Kelly Thiebaud) wouldn't stand for it and neither will we. It's possible Jason is still out there, and he's waiting for the right time to come home and cause waves — and boy would he. If he is watching from a distance, he knows Carly has fallen for his twin brother, Drew Cain (Cameron Mathison). Maybe coming home when Drew is unavailable to Carly is perfect timing. Will Jason find a way to pay Carly's debts and re-enter her life at a time when everything else feels as though it's falling apart?
GH Spoilers Tease Jasper Jax Sends His Love
Some fans think a different former flame will come to Carly's aid. This time, he's not dead but he sure has been absent. Jasper 'Jax' Jacks (Ingo Rademacher) has been gone from the Port Chuck scene since November of 2021 following his release when his religious exemption to ABC Disney's Covid-19 vaccine mandate was denied, much like Steve Burton's.
General Hospital Spoilers Tuesday, July 18: Surprising Responses, Secrets Revealed, Serious Interruptions #GeneralHospital #Spoilers #GeneralHospitalepisode https://t.co/yQ2j6KCUIV pic.twitter.com/x7GkWVIRNc

— SOS/CTS/HH (@SoapOperaSpy) July 17, 2023
But Ingo left a bit more damage in his wake after filing a lawsuit against the company for discrimination, among other issues laid out in the suit. Was he telling the truth? Fans are split but the lawsuit was snuffed out before any real progress could be made to flesh out the facts under oath. Now, fans are wondering what lies ahead for Jax. Will Ingo come back? Some fans believe it will be Jax who comes through for Carly and pays off her debt, since her other ex — Sonny Corinthos (Maurice Benard) — can't do it without getting entangled in a legal mess.
Bobbie Came Through
Carly will undoubtedly be devastated by losing her mother, but it's likely that Bobbie's estate may include a sizeable windfall that would help Carly cover her $5 million SEC punishment and provide her the opportunity to rebuild her life after everything that has happened. Who will she continue dating this time? Watch this space for additional information and General Hospital spoilers.