Alexis Davis wants to have family harmony but easier said than done.
General Hospital spoilers for July 18, 2023, reveal desperate mothers, curious daughters, nervous granddaughters, and so much more. You won't want to miss a moment of this emotional new episode.
General Hospital Spoilers Highlights
Alexis (Nancy Lee Grahn) is still reeling over the fact that Kristina (Kate Mansi) thinks she would be the perfect surrogate and egg donor for Molly (Holiday Mia Kriegel) and TJ (Tajh Bellow). She knows she hasn't thought things through and also knows that the idea is driving Molly insane.
To that end, Alexis now has to be peacemaker between her middle and youngest daughters as she continues to try to get Sonny (Maurice Benard) involved. Poor Sonny still has no clue what is going on with his daughter and it's going to be Alexis's job to make sure everyone gets on the same page without making some huge mistakes.
Brook Lynn Has A Million Problems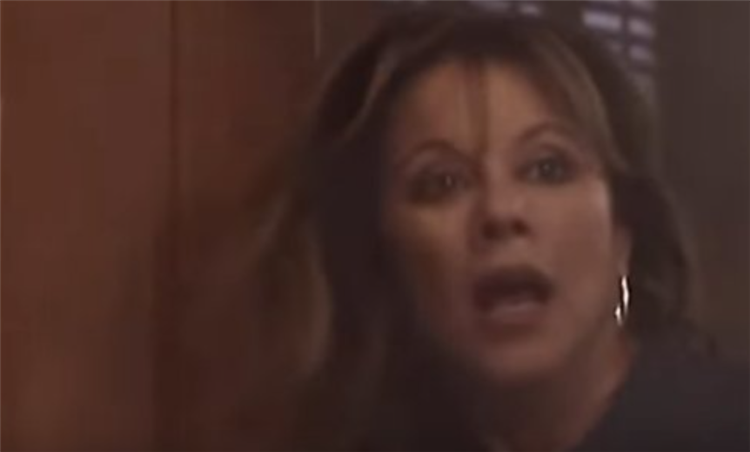 Brook Lynn (Amanda Setton) might have come clean with Chase (Josh Swickard) about her and Granny Tracy (Jane Elliot) helping him get a new civilian review board hearing but he still doesn't know she stole trade secrets from Deception and handed them to her grandmother. However, she is set to be relieved on Tuesday. Does she come clean with more or does Tracy let her off the hook so she can quit her job and focus on her music?
Meanwhile, Tracy gets a shock from Gregory (Gregory Harrison). Does he apologize for how mean he has been to her and try to make things up to Brook Lynn's grandmother?
General Hospital Spoilers: Will Sam And Mac Team Up?
Sam (Kelly Monaco) and Mac (John J. York) both now realize that Cody (Josh Kelly) might be in more trouble than they ever imagined working for Selina Wu (Lydia Look). They both want to help him, but how? Sam is convinced that Gladys (Bonnie Burroughs) is somehow involved but still has to prove it.
To that end, Mac is going to offer some assistance while Sam comes clean. Do they put their heads and the information they know together to crack this case and bring down Selina once and for all?