It has been barely two seconds since Zeke stepped back into Port Charles on General Hospital, and he is already creating massive waves. His encounter with Jordan at the Metro Court pool resulted in some sizzling adventures in the bed and culminated with a kiss that promised more such steamy adventures. But could these no-strings-attached escapades soon hit a road bump, or perhaps a baby bump? Keep reading TV Season & Spoilers to find out where all this is coming from!
Zeke and Jordan Raise The Temperatures
Jordan admitted that she had been sort of living a dry spell for a while now on General Hospital. Thus, it is understandable that the unexpected kiss she shared with her ex-husband, Curtis Ashford, must have incited all sorts of feelings in her. Unfortunately, heartbeats later, Curtis put a pin in Jordan's hopes by deciding to go back to Portia. Hence, leaving Jordan alone all over again.
However, little did she know that she was just about to bump into a man who would show her stars and moons under the sheets in no time! When Jordan and Zeke collided by the pool, there were instant sparks between them. Zeke's flirtation lead them both to have a passionate adventure in his bed. However, she confided in him about the kiss she shared with her ex, and the heartbreak that followed. Thus, she made it clear to Zeke that she is only looking for fun and nothing serious at this point. Sigh, if only these General Hospital characters realize that every time they say something like that, the absolute opposite happens!
Is It Time For Them To Raise A Baby On General Hospital?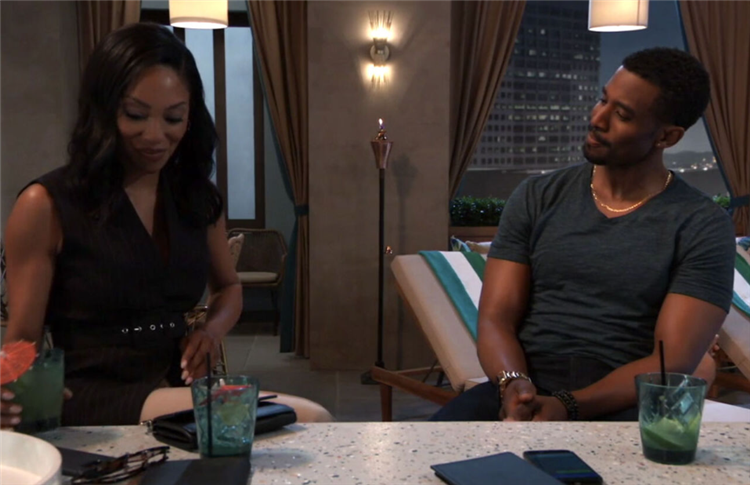 It wouldn't be the first time that a no-strings-attached one-night-stand would result in consequences that would have an impact lasting a whole lifetime on General Hospital. We have seen this play out plenty of times before! Zeke and Jordan passed their chemistry test and then doused themselves in a whirlpool of ecstasy. We can totally imagine that things may have moved so fast that "precaution" may have flown out the window! Thus, we won't be surprised if Jordan soon finds herself holding a positive pregnancy test!
But what would that mean for all the players involved in it on General Hospital? Jordan just found out that Zeke is Portia's brother. That alone would be reason enough for her to want to maintain distance from him. But if she gets pregnant with his baby, distance will be out of the question. Especially if Zeke proves himself to be a stand-up guy. He would want to become a solid part of Jordan and the baby's life. However, this could really become a thorn in Curtis' side. It might really ache him to see his brother-in-law the life perhaps he wanted. Curtis just found out that he got deceived out of the opportunity to see his daughter, Trina, grow up. What if he starts to crave that when he sees Jordan pregnant with Zeke?
This could really end up in a lot of complications. Will Curtis develop a jealous streak and try to steal Jordan from Zeke? Stay tuned to General Hospital to find out!