General Hospital's Valentin finally got the woman of his dreams to fall in love with him too. Meanwhile, James Patrick Stuart, the performer who brings the (oh-so-slightly) cad of a Cassadine to life, has his own milestone to fete.
Happy Birthday, James Patrick Stuart
That's because he was born on June 16, 1968, in Hollywood, California, which means this talented performer is turning 55 years old today! Stuart's first professional credit was "Doctor Zee" in the series Galactica 1980 — a role he originated at 12 years of age.
His next acting role w as a cameo in the 1990 romantic comedy Pretty Woman. Three years later, he played Col. E. Porter Alexander in the period drama Gettysburg, and it was a role he would subsequently reprise in the prequel film Gods and Generals.
Between 1989 and 1992, Stuart played Will Cortland on All My Children. Once the character descended into unbridled villainy, Stuart found himself out of a job — although Will's death is chiefly remembered as one of daytime TV's best whodunits.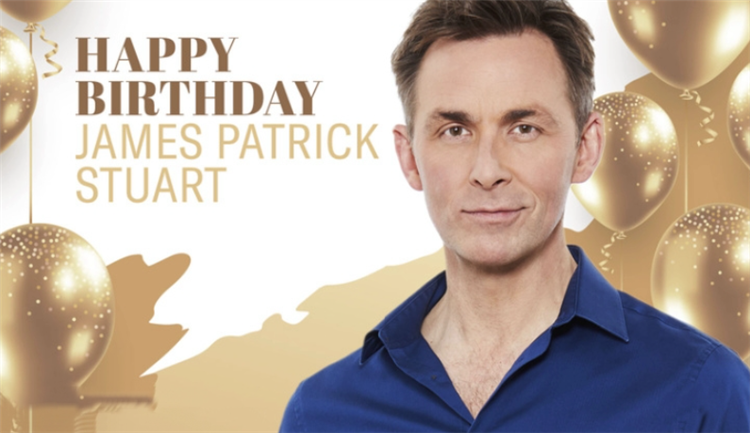 Stuart returned to the soap genre in 2016 when he joined the cast of General Hospital in the role of the oft-mentioned — though previously unseen — Valentin Cassadine.
A sampling of his other acting endeavors includes guest appearances on series such as Sliders, Frasier, JAG, Ghost Whisperer, and Bones. He also had recurring roles on series like 90210, Hot in Cleveland, The Closer, and Still Standing. He is currently starring as the family patriarch in the Villains of Valley View.
Stuart is also a singer/songwriter (a clear influence from his father, Chad — of Chad & Jeremy fame) and a voiceover artist. He has provided the voices in a plethora of video games, including Batman, Call of Duty, and Kingdom Hearts. He also voiced numerous characters for the Nickelodeon series The Penguins of Madagascar and currently voices One-Eyed Wally on the animated show, Amphibia.
Stuart has been married to Jocelyn Jane Stilwell since September 9, 2000. Together the couple has welcomed two children (Graham and Colin) into their family.