General Hospital's Laura Collins doesn't have a lot to celebrate — what with her son missing and Esme raising their child and threatening to leave all the time. But her portrayer, Genie Francis, certainly has a reason to be festive.
Happy Birthday, Genie Francis!
That's because she was born on May 26, 1962, in Englewood, New Jersey, which means that this talented soap hopper is turning 61 years old today! Francis was a mere 15 when she assumed the role of General Hospital's Laura Vining — which had previously been played by Stacey Baldwin.
The soap would bring the actress international stardom thanks to her eventual partnering opposite Tony Geary, who played Luke Spencer. Francis remained at GH until 1982, at which point she vacated the role in a bid to try her hand at primetime television.
She landed the leading role in the CBS mini-series Bare Essence and its subsequent one-season continuation on NBC. In 1985, Francis appeared in the mini-series North and South as Brett Main Hazard — a character she would reprise in both the 1986 and 1994 sequels.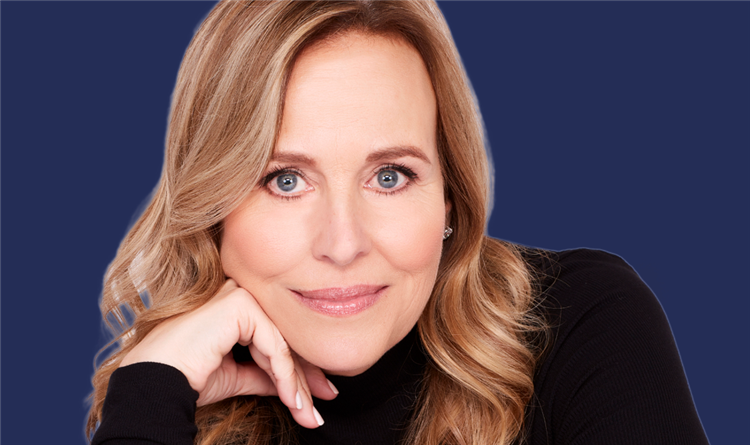 Between 1987 and 1989, Genie Francis played a reporter named Diana Colville on Days of our Lives. For the next two years, she could be seen on All My Children as Ceara Connor. She returned to GH for a fourth stint in 1993 — (having appeared in both 1983 and 1984).
She left the series once again in 2002. Between that time and her brief return in 2006, Francis appeared in the films Teacher's Pet and Thunderbirds. She reprised the role yet again in 2008, and she has remained there (on and off) ever since.
A sampling of her other acting credits includes a recurring role on Murder She Wrote (she was Jessica Fletcher's niece, Victoria), as well as guest spots on Hotel, Lois & Clark, 3rd Rock From the Sun, and Roswell. She also appeared on The Young and the Restless as Genevieve Atkinson and in made-for-television movies like The Note and Taking a Chance on Love.