Is Nina Reeves the villain of this GH saga?
Pity poor Carly Spencer and Drew on General Hospital. They are being cruelly hunted and prosecuted for the simple sin of committing a federal crime. Who does something like that to two pillars of the Port Charles community? It would have to be someone twisted and petty and clearly less attractive. But who was it really?
General Hospital: Lady Boss
Our money is on Tracy (Jane Elliott), 14% predict. Not only is Tracy not in love with Carly (Laura Wright) the way the rest of the town seems to be, but she is also one of the few people smart enough to pull it off. And was it a coincidence that she popped back into town on the same day Carly and Drew (Cameron Mathison) got the cuffs slapped on them? It's Tracy for the win!
Carly Spencer: Mind Over General Hospital Matter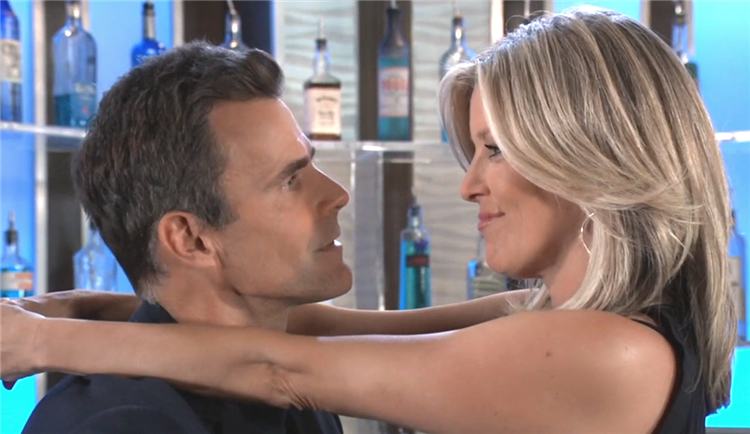 Then again, an almost equal 16% don't really care who did it. It doesn't matter because this isn't a frame-up. Carly and Drew did actually commit fraud and insider trading. It's not a witch-hunt, it's justice. We realize Port Charles isn't familiar with the concept. But at least the Feds are.
GH: Seeing Is Believing
Why is this even a question? Can we not trust our own eyes and ears, 70% of the audience wonders. We saw Nina (Cynthia Watros) place that call to Martin (Michael E. Knight). Sure, the wheels of justice rarely run that smoothly and quickly, but miracles do happen once in a while.
Obviously, Carly and Drew are so important that the federal government drops everything to focus on them. We can deal with terrorism and cronyism and the dying plant later. Right now, Carly and Drew deserve all our attention. We thank Nina Reeves for her service. Even if we know that, in the end, she'll be the one to pay the price for her civic duty.