At a meal with her sisters, Kyle Richards and Mauricio Umansky, and her father, Guraish Aldjufrie, the RHOBH daughter expressed her wish for a "better" year. Since Halloween falls on Farrah Brittany's birthday, it's known as Farrahween in the household of Kyle Richards and Mauricio Umansky.
Rather than throwing her usual blockbuster party, Farrah chose to have a more intimate celebration with her entire family, including her father, Guraish Aldjufrie, for this year's event. A handful of Farrah's friends also joined the group meal, which featured plenty of fun, Halloween costumes, and a lovely birthday cake.
Farrah Brittany celebrates her 35th birthday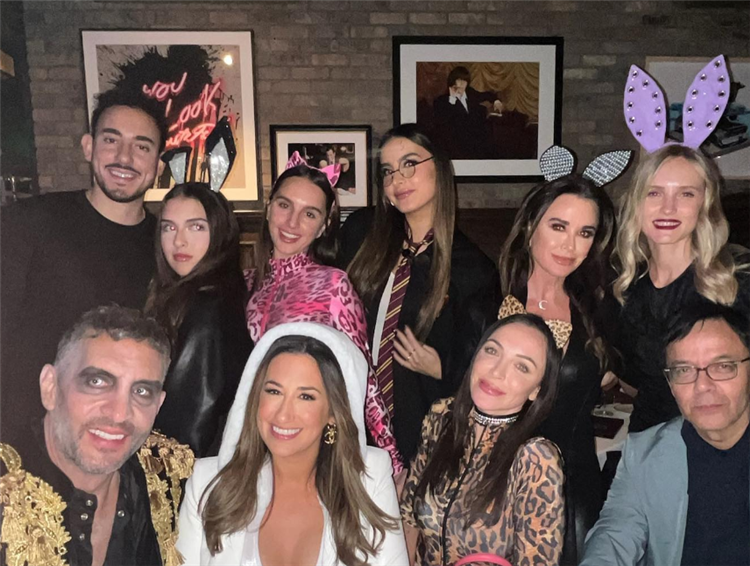 On November 6, Farrah posted a number of pictures from her birthday celebration on her Instagram feed. Family and friends met for dinner, drinks, and a delicious dessert at Craig's, a popular restaurant in Los Angeles, for the event.
Let's start by discussing the dessert, which is a gorgeous white birthday cake adorned with pink and purple roses. In the first image of her series, Farrah displayed the cake and was seen probably wishing herself a h appy birthday while shutting her eyes. She posted the picture with the remark, "[H]ere's to wishing that 35 will be better than 34, woohoo!"
We also were impressed with the costumes for the event, including Farrah's cheetah-print catsuit and matching ears. In the second photo in the series, we saw the entire group of family and friends, including Mauricio, who wore a black and gold matador look with spooky contacts that made his eyes zombie-like. Kyle, for her part, dressed in a black leather catsuit and rocked bejeweled ears, matching that accessory with a bejeweled Prada handbag.
Also included in the mix were Farrah's sisters, who also dressed up for the event. Portia Umansky donned black and silver rabbit ears while Alexia Umansky mirrored Farrah's look with a catsuit of her own, except it featured a hot pink color. As for Sophia Umansky, the second eldest daughter seemed to be channeling Harry Potter for the family dinner. Farrah also included several photos with her dad, who looked dapper in a blazer during the evening.
Kyle Richards and Mauricio Umansky wish Farrah Brittany a happy birthday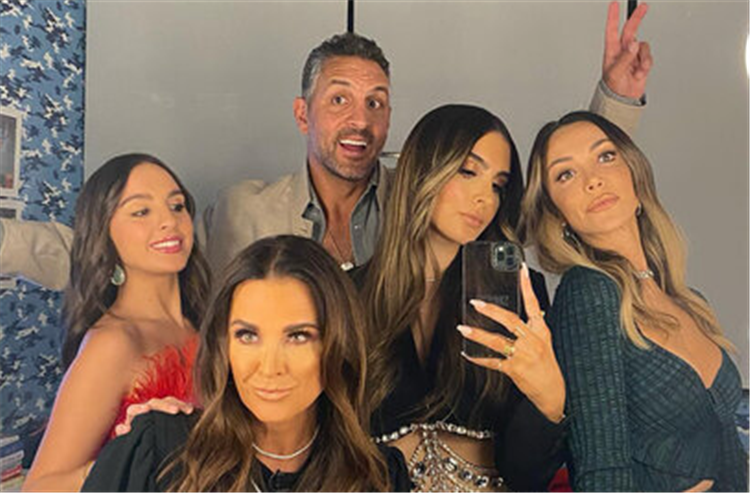 In addition to celebrating Farrah at her birthday dinner, both Kyle and Mauricio shared sweet tributes to the birthday girl via Instagram.
Kyle shared adorable throwback photos of herself and Farrah via her Instagram Stories. In one snapshot, the RHOBH OG showed a picture of herself as a bride, kissing her then-young daughter. "Happy birthday to my firstborn, my guiding light [Farrah.]," Kyle wrote over the adorable post.
Regarding Mauricio, the real estate tycoon sent a birthday greeting for Farrah on his social media page, along with a carousel of pictures showing him and his stepdaughter having fun.
"Happy Farrahween Birthday to the most amazing daughter I could ever ask for," Mauricio captioned the photo. I truly adore you; you are deserving of everything. I'm really happy for you." In response, Farrah wrote in the comments, "Thank youuuu, I love you so much."