Whether you're an avid streaming service user or a cable TV holdout, it's impossible to avoid the reach of the police procedural. "Chicago P.D.," "Law & Order: Special Victims Unit," and more remain small screen favorites — each bringing something unique to the table in hopes of standing out from the pack. "Blue Bloods" has done the same by combining the best elements of cop and family dramas to create a series that fans can't get enough of. As a result, it's already up to a whopping 12 seasons after nearly 12 years on the air.
A big draw for many "Blue Bloods" viewers isn't so much the crimes and how the main characters will solve them, but rather the dynamic shared by the members of the Reagan family. The vast majority of them are involved in either law enforcement or the legal system in some way, making their professional exploits deeply personal. This holds especially true for Erin Reagan (Bridget Moynahan), whose duties as the Bureau Chief of the New York County District Attorney's Office Trial Bureau have landed her in hot water with her family members on multiple occasions.
In Season 1 alone, Erin managed to draw the ire of those around her more than once, though this specific example stands out as arguably her worst moment of the season.
Erin's method of catching Pablo Torres was dubious at best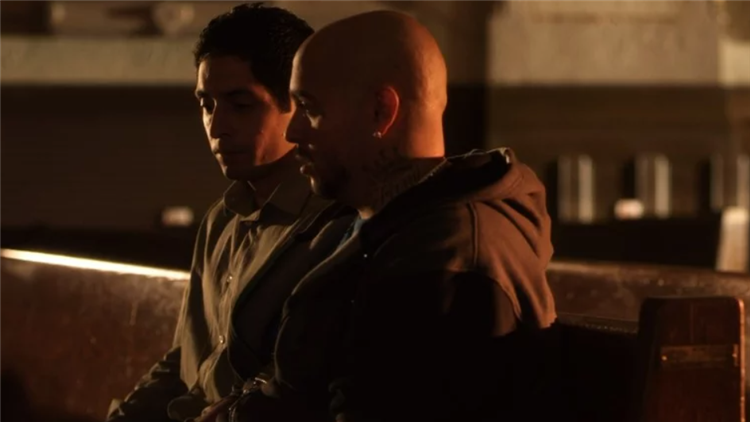 The seventh episode of "Blue Bloods" Season 1, titled "Brothers," showed just how seriously Erin Reagan takes her job. For some time, she and her department had worked tirelessly to bring a dangerous gang member named Pablo Torres (Francis Capra) to justice with no success. Thus, she decides it's time to call on Pablo's clean, law-abiding brother Esteban (Max Arciniega) to testify against him in court. Not only is this a pretty morally obscene course to take, but it causes issues for both the Reagan and Torres families that extend far beyond the courtroom.
After consulting Pablo about the position Erin has thrust him into, Esteban testifies, prompting the authorities to apprehend his brother. However, when they attempt to do so, they find Pablo dead in his home via murder, which raises the stakes significantly. Erin and her brother Danny (Donnie Wahlberg) now have to work together and try to figure out who did it before they can get to Esteban. Thankfully, before any harm could come to him, the Reagans find the man responsible. Sadly though, without Pablo's money to fund it, Esteban had to close the doors of his community learning center for good.
Overall, "Brothers" wasn't Erin Reagan's finest moment on "Blue Bloods." Her desire to get Pablo locked up resulted in his death and almost that of his brother and even shut down a valuable community asset. Sure, illegally-obtained funds may have kept it alive in the first place, but the least she could have done was try to find a way to keep it around as a way to repay Esteban for the trouble she put him through. Regardless, this case is long over and done, and hopefully, Erin has learned from this situation in the years since.