The "Real Housewives of Beverly Hills" star provides the most recent information on her marriage to PK. During the Season 13 debut of "The Real Housewives of Beverly Hills," Dorit Kemsley was at her best, giving castmate Erika Jayne a cruel reading in her confessional.
In one scene, Jayne credited her weight loss due to hormones.
"Is hormones spelled O-Z-E-M-P-I-C?" Kemsley asked in her solo confessional, referring to the popular weight loss drug. (Jayne denies taking Ozempic.)
Later, Kemsley confronted Jayne over comments Jayne made at BravoCon 2022. When asked "Which Bravolebrity relationship is headed to Splitsville next?" Jayne declared, "Dorit and [husband] PK."
Jayne claimed she was a "showman" who was giving the audience what they wanted. Kemsley mocked Jayne's answer voice and said, "That's not a showman. That's a b—h."
Her responses went viral on social media but there's one person Kemsley hasn't heard from: Jayne.
"I was surprised and excited to see that the fans really enjoyed it," Kemsley told TheWrap on Tuesday. "I may not be the one who throws the first punch. But when someone does, I'm always gonna fight back just maybe with a little twinge of humor."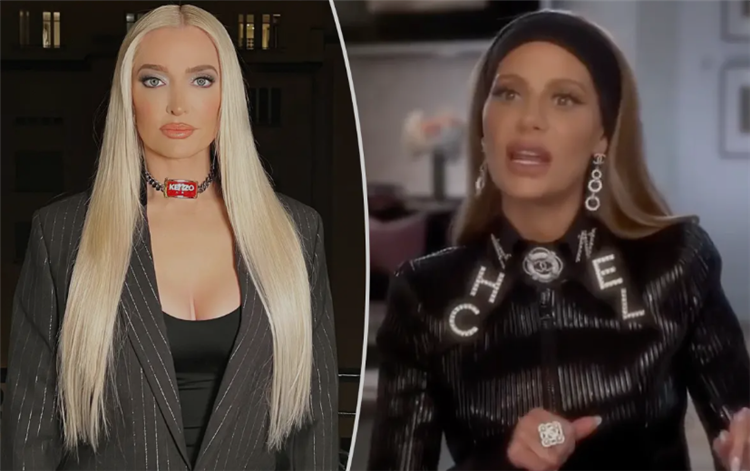 Kemsley admits she was hurt by Jayne's comments bec ause she considers her a friend, and also because she and PK have gone through marital difficulties in the last year.
"A friend doesn't do that," Kemsley explained. "The retreat was the first time I'd ever spoken to her about it. And I kind of thought that she was going to be a little bit more compassionate and lead with an apology. And so when she didn't, I was a little bit surprised and taken aback. And at that point, don't forget, it was months after. She had plenty of time to kind of sit on it and feel bad. I think she got more heat than applause, let's put it that way. She was like, 'Oh, oops, I made a mistake' but it just didn't feel very genuine."
This week's episode has a heart-to-heart between Kemsley and Jayne on the BravoCon comments. Later on, Kemsley and PK's wedding anniversary exposes even more discord in their union. The entire season will focus on their romance.
In a statement to People last week, the Kemsleys denied that they were divorcing, saying, "We remain committed to working through these issues as a united couple for our family." We don't intend to separate and we haven't already. Instead, our main priorities are healing, changing, and doing the tasks that many married couples must complete at some point.
Kemsley reiterated that they're not separated or living in different apart, telling TheWrap, "We're not separated, we're not living separately, and we're not divorcing." Kemsley added she's looking forward to returning to the scene of the crime — BravoCon — later this week and reuniting with her castmates, where Jayne might respond to the clapbacks.
"The Real Housewives of Beverly Hills" airs Wednesdays at 8 p.m. ET/PT on Bravo. Episodes will be available to stream the next day on Peacock. Watch a preview of episode below: