The beloved CBS police-family drama "Blue Bloods" has returned to Long Island to film a season-finale scene featuring NYPD Det. Danny Reagan (Donnie Wahlberg) reuniting with his former detective partner, Jackie Curatola, after many years apart. (Jennifer Esposito).
The news about Esposito – who was fired from the show in 2012 after three seasons because the network refused to accommodate a reduced schedule for her due to celiac disease – appears to have spread Monday through an unlikely source: former Seaford Rep. Peter King, a "Blue Bloods" superfan.
"Earlier today I was fortunate to be on the Blue Bloods set where they were shooting in Bayville," the ex-congressman, who celebrated his 79th birthday on Wednesday, wrote on Facebook, alongside photos of the actors on set. "The episode features a reunion of Donnie Wahlberg (Danny) and Jennifer Esposito." (Jackie). Donnie and everyone on the set were fantastic as usual! "Keep an eye on Blue Bloods!"
It was unclear whether this was just a cameo or if Esposito, who had moved on to other series in the interim, would return to the show. A network spokesperson declined to comment, and Esposito has not made any public statements.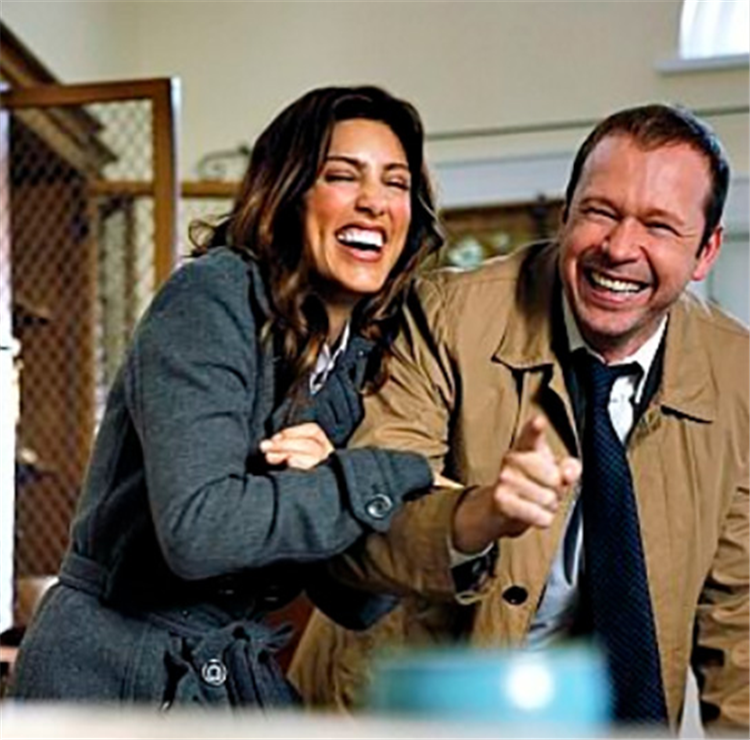 King has previously posted on social media about visiting "Blue Bloods" production locations, which is now in its 13th season. "He's very friendly with some of the people from the show," says Mike Fucci, 48, the series' location manager. "I'm not sure who it is, but he seems to know where we're going." "Make sure to say that I don't think he's stalking us!" Fucci jokes.
The episode, "Forgive Us Our Trespasses," was written by Locust Valley executive producer-showrunner Kevin Wade and co-executive producer Siobhan Byrne O'Connor, and directed by Alex Zakrzewski.
Danny Reagan reunites with the long-isolated Curatola there. Danny is the eldest son of NYPD Commissioner Frank Reagan (Tom Selleck), who also has son Jamie (Will Estes) and grandson Joe Hill (Will Hochman) on the force, as well as daughter Erin (Bridget Moynahan) in the Manhattan District Attorney's Office. Henry, played by Len Cariou, is Frank's retired commissioner father.
On Friday and Monday, the production shot in three Bayville locations. "We were on both sides of Bayville Avenue, all on Quincy Avenue," Fucci says, referring to the village's Long Island Sound beach. They filmed the exteriors of two houses, including Jokeland, the home of comedian and former "Howard Stern Show" writer-sidekick Jackie "The Joke Man" Martling.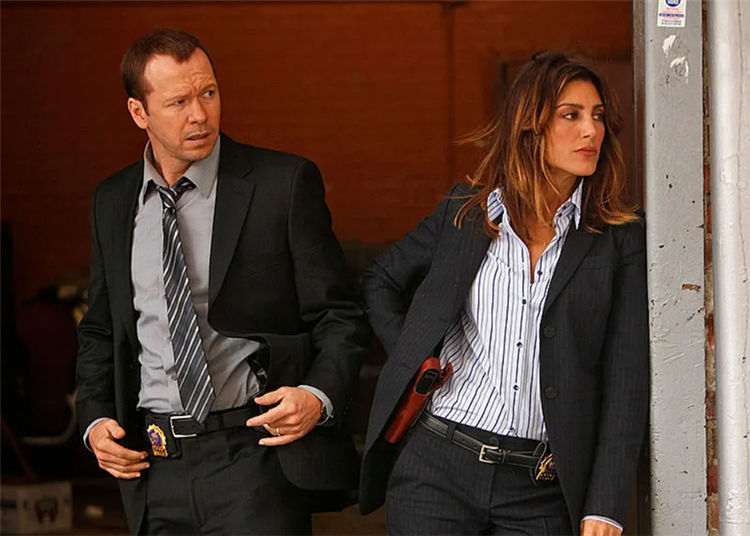 Fucci describes the "quaint little cottage" as "one of those locations you find sometimes that are just as if they wrote for it," because the look was so appropriate. Martling, who was born in East Norwich, had some real-life reunions with crew members who had worked on the Stern biopic "Private Parts" (1997), in which The Joke Man played himself.
"The entire crew knew who he was, and many of the crew members who are now middle-aged guys were [relatively] kids when they worked on their first film, 'Private Parts.'" Fucci states. "They remembered Jackie, and Jackie remembered them." I'm not sure if he was just being polite, but he was just naturally hysterical, and you're always in a good mood when you're around someone like him."
"It was a little out of our element — that's not a typical location for 'Blue Bloods,'" Fucci admits, "but it was a lot of fun." It was a great way to cap off a long season." And, as CBS announced on March 29, the show will return for at least one more season.