Donnie Wahlberg's character on Blue Bloods is constantly involved with tense storylines. But there's one coming up that will amp up the fervor. If you watch the show, you'll know that Wahlberg's character, Detective Danny Reagan, recently went on a date. This unexpected moment caught some fans off guard. They've been waiting for Danny to meet Detective Maria Baez, his coworker played by Marisa Ramirez. Wahlberg had some thoughts on the episode in which he was on a date.
"I think that script surprised some viewers," Wahlberg said in an interview with TV Insider. "I was surprised. It certainly opens the door for Danny and Baez, but I have a feeling they will bond on much deeper levels than they have before. Marisa and I are extremely close, and we try to incorporate a lot of that into the show, which has proven to be very popular with the audience."
Donnie Wahlberg, star of 'Blue Bloods,' has spoken out about an upcoming May episode.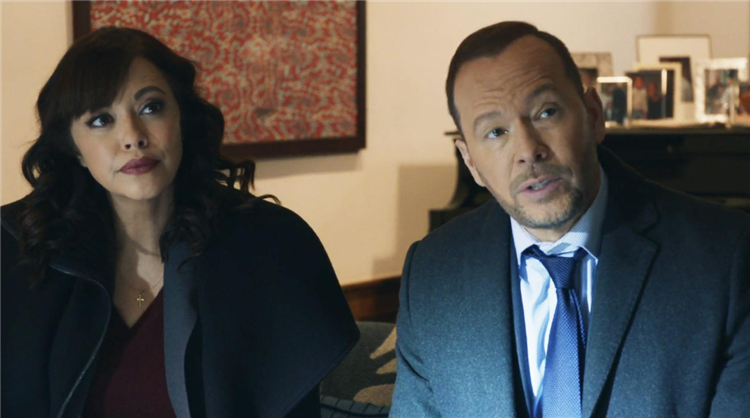 With that in mind, Wahlberg has circled May 12 in his calendar. That's going to be one epic episode. What can we expect from the relationship between Danny and Baez? "The episode [on May 12] is really intense for the partners," Wahlberg said. "There will be dinner, drinks, and possibly a sleepover." It will highlight how important Danny and Baez are to each other. Marisa and I decided to show a lot more vulnerability than we have in the past. The audience will adore it!"
In terms of the audience, it appears that everyone involved with Blue Bloods considers the fans. At least, that's what Wahlberg claims happens. "The entire cast has a great deal of respect for our audience," he said. "When we're creating scenes, we talk about how they'll feel. I know a lot of fans want Danny and Baez to date, and when Danny was going on a date with someone else, I was like, 'Oh, they're going to be mad, but can we give them something to be happy about later? 'Will this lead to other good things?' And I thought, 'Yes, it can.'"
We'll have to wait and see if any other positive Bthings come from these Blue Bloods episodes. The cast of the show includes Tom Selleck, Bridget Moynahan, Will Estes, Vanessa Ray, and Len Cariou. Blue Bloods will air on CBS this Friday at 10 p.m. Eastern, 9 p.m. Central.