Since its debut in 2010, the police procedural drama "Blue Bloods" has aired more than ten seasons. "Blue Bloods," a television series created by Robin Green and Mitchell Burgess, centers on Frank Reagan (Tom Selleck), a police commissioner, and his three children, Danny (Donnie Wahlberg), Jamie (Will Estes), and Erin (Bridget Moynahan), all of whom work in the legal or law enforcement fields.
A more recent addition to the Reagan family is Eddie Janko (Vanessa Ray) — now Eddie Janko-Reagan — an officer who married Jamie in the Season 9 finale after several years of romantic tension between the two, beginning when they became assigned police partners. Ray came into the series in Season 4 as a recurring character, and has been credited as a starring role since Season 5 (via IMDb).
Fans of "Blue Bloods" may wonder if Ray and Moynahan — the actresses behind the in-laws who frequently find themselves butting heads — are friends in real life. Well, thanks to social media posts, we have an answer.
Luckily, any on-screen feud between Eddie and Erin is not reflected in the real lives of the actors who play the sisters-in-law, Vanessa Ray and Bridget Moynahan. In case anyone is curious what their real-life relationship is like, the two have both taken to Instagram to post pictures together and talk about their friendship.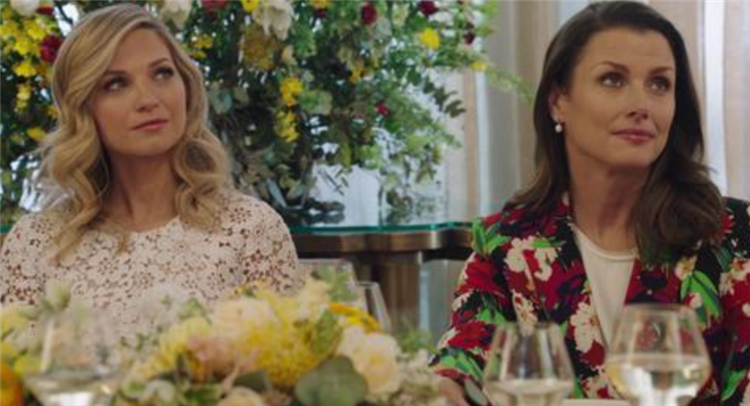 To commemorate Moynahan's birthday in April 2020, Ray shared two images of herself and Moynahan, the first of which features them grinning at the camera, and the second of which features Moynahan grinning away from the camera. "This is [Bridget Moynahan] the best advice giver, baked goods pusher, coolest New Yorker, and all around wonderful friend," Ray wrote as the description for the photo. Birthday greetings! I'm eager to honor you in person with a theme party.
About a year later, in June of 2021, Moynahan reciprocated the kind words for Ray's birthday and even posted the same photo. In her caption, Moynahan wrote, "Happy Birthday to my TV [sister-in-law] and my real life friend [Vanessa Ray]! We will celebrate when you head back east for season 12!!!"
Finally, referencing their characters' sometimes-fraught, on-screen relationship, Ray posted a screenshot from a "Blue Bloods" scene in which their two characters appear to be in a tense moment, but addressed their real-life dynamic in the caption. Ray wrote, "You maybe can't tell from this post, but like, she LOVES me."